Arbor Day Celebration
Event Navigation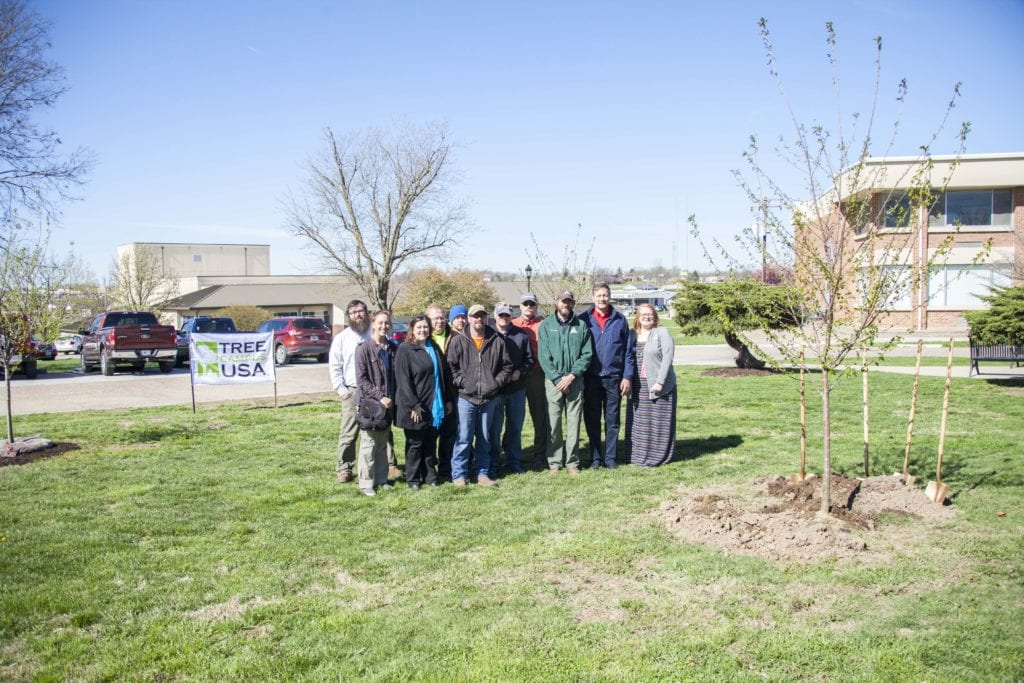 Hannibal-LaGrange University will hold an Arbor Day celebration on Friday, April 6 at 10 am to plant a tree and celebrate being a Tree Campus USA®.
Tree Campus USA is a national program created in 2008 by the Arbor Day Foundation to honor colleges and universities for effective campus forest management and to engage staff and students in conservation goals. Hannibal-LaGrange University achieved the title by meeting Tree Campus USA's five standards, which include maintaining a tree advisory committee, a campus tree-care plan, dedicated annual expenditures for its campus tree program, an Arbor Day observance and student service-learning project. Currently there are 254 campus across the United States with this recognition.
This year's Arbor Day ceremony will also include a reading of an Arbor Day Proclamation. This proclamation will be read every year on Arbor Day as part of HLGU's application to remain a Tree Campus USA. In addition, Dr. Allen, along with Betty Anderson and a representative from the Hannibal Tree Board, will speak at the ceremony.
For more information on the Arbor Day Celebration, or on how to become a supporter of HLGU's tree campaign, contact Betty Anderson at 573-629-3093, or via email at banderson@hlg.edu.
Related Events