March in Hannibal's 4th of July Parade
Event Navigation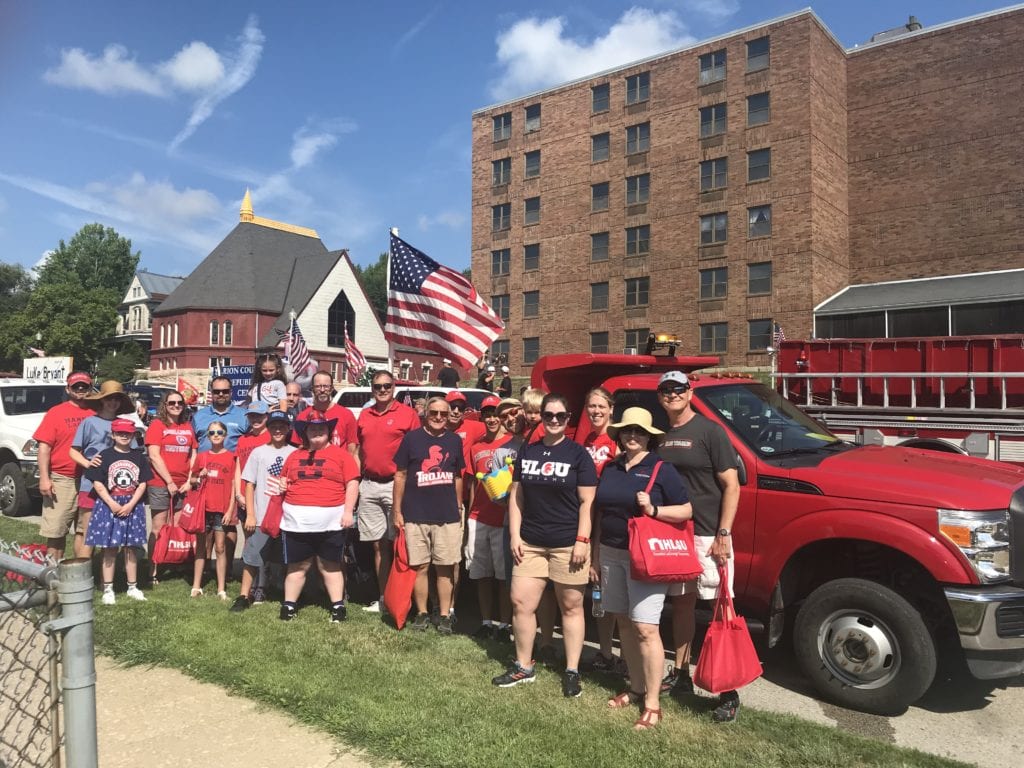 Faculty, Staff, Alumni, Students & Friends, you're invited to join us as we march in Hannibal's 4th of July parade on Thursday, July 4 at 10 am.
Everyone associated with our float must wear an HLGU shirt (if you don't have one – the HLGU Bookstore can help you out!)
We'll meet on Broadway (usually close to Holy Family Catholic Church) at 9:30 a.m. and walk the route down Broadway.
Please RSVP to Lauren Youse if you're going to join us! It's going to be a fun morning!
Related Events