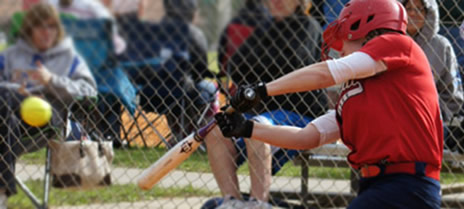 by Jason Farr
Download waiver and release of liability.
The Hannibal-LaGrange University women's softball will be hosting two camps on February 13, 2016. These camps will be divided by age and will be held in the Mabee Sports Complex on the campus of HLGU.
HLGU Softball Coach Dan Hurst adds, "We have always had a good turnout for this camp because it comes at a time when many softball players are getting ready for their spring and summer teams. We see many campers return every year and are always impressed with the progress they have made. Our team really enjoys working with the young players."
During the camp, participants will have fundamental skills assessed and receive personal feedback focusing on methods for improvement. Parents are welcome to stay in the complex during the camp to watch and learn so they can work with their daughters at home.
Session 1: grades K-6, 8:00-9:30 am, $35
Session 2: grades 7-12, 10:00 am-12:00 pm, $50
For more information contact coach Dan Hurst at dhurst@hlg.edu or at 573-629-3215.