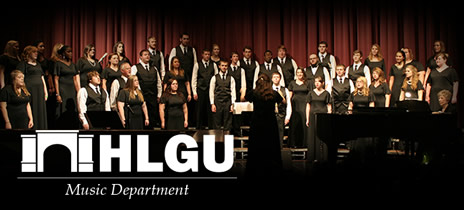 by Rebecca Sneed
Hannibal-LaGrange University's Music Department will present their final concerts of the 2015-2016 performance season. The HLGU Symphonic Band and Concert Choir will perform Thursday, April 21, at 7 pm, and the string orchestras will perform Sunday, May 1, at 3 pm.
All concerts will be held in the Parker Theatre of the Roland Fine Arts Center. The community is cordially invited to attend and support the students as they present highlights from this year's repertoire. Admission is free.
This year's spring music department concert will feature HLGU's symphonic band, under the direction of John Francis, and the concert choir, directed by Lori Scott. The string orchestras are directed by Jane Griffen and John Ferguson.
For more information, please contact Jane Griffen, HLGU Music Department Chair, at 573-629-3165, or via email at jgriffen@hlg.edu.