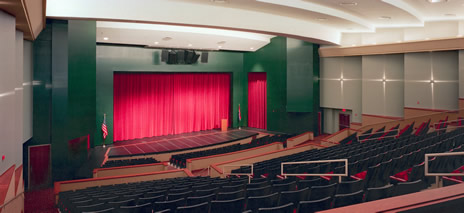 by Rebecca Sneed
The Hannibal-LaGrange University Theatre Department will be presenting three performances of E.P. Dowdall's Parfumerie November 17-19 at 7 pm in the Parker Theatre of the Roland Fine Arts Center.
E.P. Dowdall adapts the delightful Hungarian play by Miklos Lazlo that inspired the films The Shop Around the Corner, In the Good Old Summertime, You've Got Mail, and the Broadway musical She Loves Me.
George Horvath loves his job in Hammerschmidt's Parfumerie, at least, he did until last week when Mr. Hammerschmidt began acting so strangely. Now everyone in the shop is on edge and George is on thin ice with his normally pleasant employer, and all just days before Christmas. Add to that his constant feuding with the seemingly scornful Amalia Balash. If only his strident coworker were as wonderful as the mysterious girl he has been corresponding with over the past year.
Cost for admission is $9 a ticket in advance and $10 per ticket at the door. Admission for seniors 60+ is $8 in advance and at the door. For groups of 10 or more, admission is $8 per ticket. To reserve tickets, please call the theatre box office at 573-629-3182.
For more information about this event, please contact Sabrina Brookshire at 573-629-3170, or via email at sabrina.brookshire@hlg.edu. Produced with special arrangement with Playscripts, Inc. (www.playscripts.com).