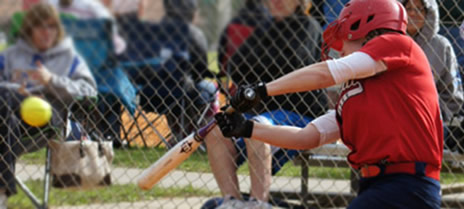 Hannibal-LaGrange University's Trojan softball team will be holding a softball camp on Saturday, February 11, in the HLGU Mabee Sports Complex.
HLGU coaches and players will lead this camp that is being held for girls in grades K-12. The camp will feature two sessions. The first session, from 9 am to 11 am, will be devoted to grades K-6 and will cost $40. The second session, from noon to 3 pm, will focus on grades 7-12 and will cost $50.
Campers are asked to bring the following items will them: softball glove, tennis shoes, helmet, bat, water bottle, and softball. The registration fee can be paid in advance or on the day of the camp. For more information about this camp or to register, call or email Coach Dan Hurst at 573.629.3215 or dhurst@hlg.edu.
story by Carolyn Carpenter