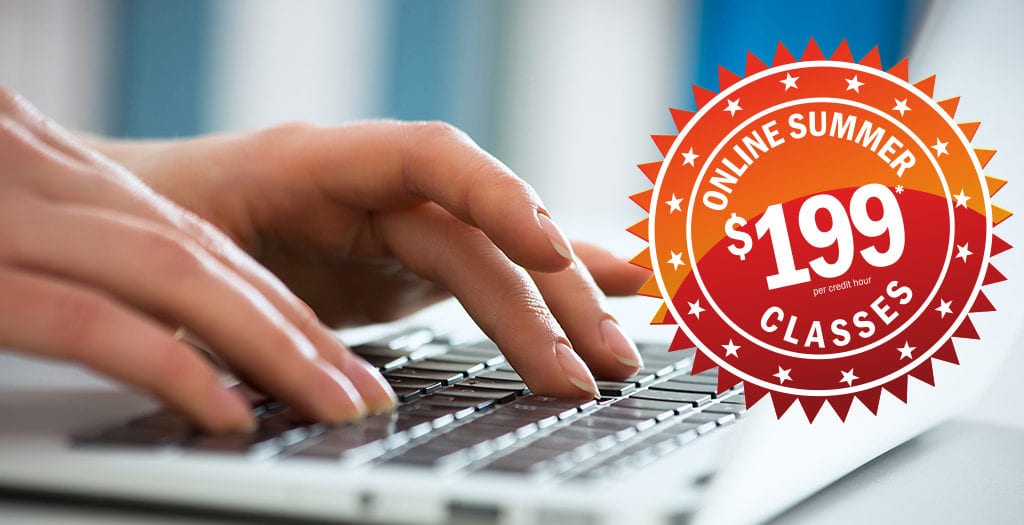 Hannibal-LaGrange University is pleased to announce reduced tuition for its summer online undergraduate courses. "All 2017 summer online courses will be just $199 per credit hour. This is almost half of our normal online rate," stated Dr. Jill Arnold, graduate and online division director. Additional charges include lab and technology fees. Other fees may apply depending on the type of class being taken.
This year's summer courses include:
College Algebra (MTH 143)*
Earth Science (PHS 133)
General Psychology (PSY 113)
English Comp II (ENG 106)*
English Life & Literature (LIT 253)*
Allegorical Literature (LIT 393)*
Music Appreciation (MUS 103)
New Testament Survey (BIB 123)
US History (HIS 213)
Online summer classes begin June 5, and run thru July 30, 2017. Registration is now open for these classes.
— Current students: contact your adviser.
— New HLGU students: contact Kayla McBride at KMcBride@hlg.edu.
One of the biggest advantages to taking online courses is the convenience. The classroom is available 24 hours a day, seven days a week. Everything the student needs is available to him/her online, thus making missing a class basically impossible. Online learning allows the student to review assignments, chat with fellow students, read announcements, access notes, and discuss questions as he/she needs or wants.
"Having the option to take a few classes online over the summer is definitely something more and more undergrads are taking advantage of. Being able to get a few of their core classes completed over the summer break gives the students an advantage and may even help them to graduate a semester early," stated Arnold.
*Prerequisite must be met prior to taking course. Contact the graduate & online division for more information. 
For more information on taking an online course at Hannibal-LaGrange University, visit www.hlg.edu/online. Questions can be directed to Kayla McBride, graduate and online division associate director at 573.629.3050, or email KMcBride@hlg.edu.