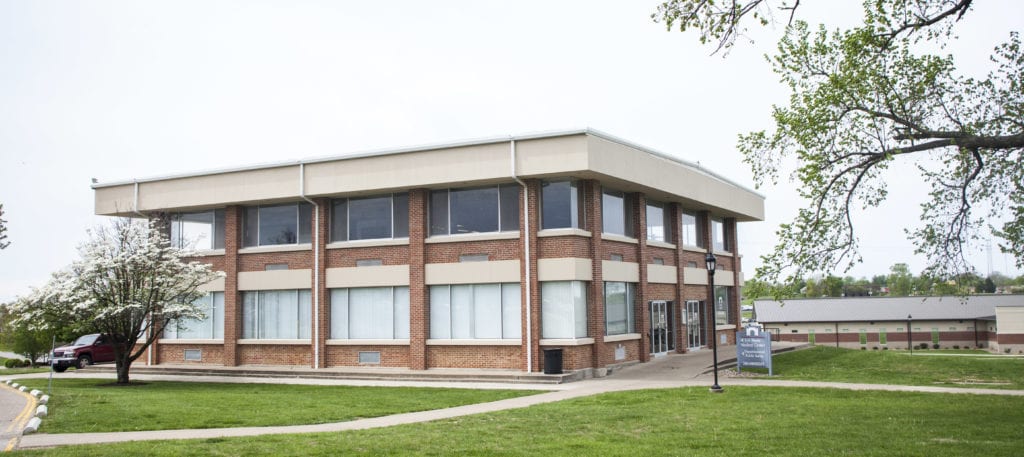 Hannibal-LaGrange University is excited to start on renovations to two facilities this summer. Kleckner, a community-style women's dormitory built in 1964, and the L.A. Foster Student Center, built in 1962 are scheduled to receive major face lifts beginning May 8.
"This is going to be a very busy summer on the HLGU campus as we repair and renovate Kleckner Hall and the student center in order to be ready for the return of our students in the fall semester," said Betty Anderson, vice president for business and finance.
Renovations for the student center include the addition of a new snack shop that will serve personal pizzas, mozzarella sticks, smoothies, coffee, and more. The name of the new snack shop will be created and voted on by students.
Additional updates to the student center will include lighting, flooring, furniture, and moving the University Bookstore into the building.
HLGU's Public Safety Department, currently housed in the student center, will be moving to the University Bookstore location on the first floor of the Burt Administration Building.
Renovations planned for Kleckner include significant updates to the lighting, flooring, lobbies, and community restrooms as well as a complete replacement of the building's heating and air conditioning system.
Even though Kleckner has received minor repairs in the past, the institution believes the dorm needs renovating in order to better serve its students.
"In an ongoing effort to provide quality housing for our students, we created a master plan to remodel and upgrade where needed," said Dr. Anthony Allen, HLGU President. "After performing some scheduled maintenance, it became clear that more work is needed. This is why we chose to move Kleckner Hall to the top of the list."
Naming opportunities are available for the women's hall including 26 $5,000 opportunities for the individual rooms up through a $100,000 opportunity to name the building.
by Rebecca Sneed '12