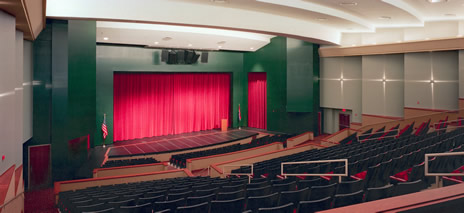 The Hannibal-LaGrange University Theatre Department will be presenting three performances of Neil Simon's Barefoot in the Park November 17-18 at 7 pm and November 19 at 2 pm in the Parker Theatre of the Roland Fine Arts Center.
The story tells of newlyweds Paul and Corie Bratter who are a textbook case of opposites attract. He's straight-laced, and she's a free-spirit, but their differences are what makes things exciting, that is, until everything seems to go wrong with their apartment, Corie's mother decides to drop in unexpectedly, and Corie's new-hatched plans to set up her mother with the elderly neighbor go awry, then suddenly the couple's differences loom large. How can Paul hope to understand Corie if he won't even run barefoot through the park? Neil Simon's warm comedy about the small sacrifices of love has kept audiences in stitches since its debut.
Tickets are $9 in advance and $10 at the door. Admission for seniors 60+ is $8 in advance and at the door. For groups of 10 or more, admission is $8 per ticket. To reserve tickets, please call the theatre box office at 573-629-3182.
by Rebecca Sneed '12