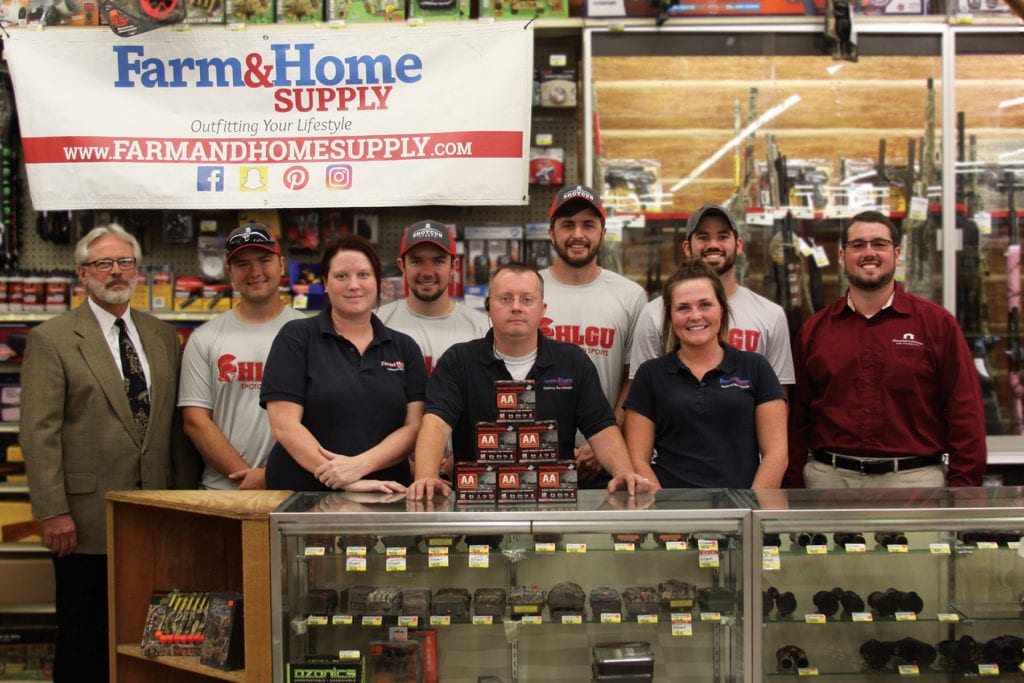 Hannibal-LaGrange University's Shotgun Sports team received a generous donation of shotgun shells from Farm and Home in Hannibal.
Farm and Home donated 67 cases of Winchester AA shells to the team. The ammunition will be reserved for competition.
"Farm and Home's donation of our competition ammo is a huge blessing to our program," said Nathan Hammock, coach. "If students feel that they need a little more practice the week before a competition, we will be able to do that because our competition ammo has been gifted to us and allowed us to purchase a little more practice ammo."
Hammock said that the students are also thrilled with Farm and Home's gift. "Their generous donation will allow the team to compete with one of the leading brands in the shotgun shell industry which all of the students are excited about."
The shotgun sports team is a new program, only in its second season. Coach Hammock says that last year went very well and ended in a high note with the team placing first in the Indiana Mid-State Sporting Clays competition, taking both the men's and women's high overall awards.
This year, the team has 14 students, up from the 10 last year. In their first competition of the year, the team placed second behind Lindenwood Shotgun Sports with a score of 475/500. More recently, the team placed first in the Grace College Sporting Clays Invitational ahead of Grace College and Purdue University.
"It was a great way to start off our season and I anticipate that the team will continue to grow as competitors and sharpen their skills," said Coach Hammock.
For more information about HLGU's Shotgun Sports team, contact Coach Nathan Hammock at 573-629-3059, or via email at nathan.hammock@hlg.edu, or visit the athletics website at hlgtrojans.com.
by Rebecca Sneed '12