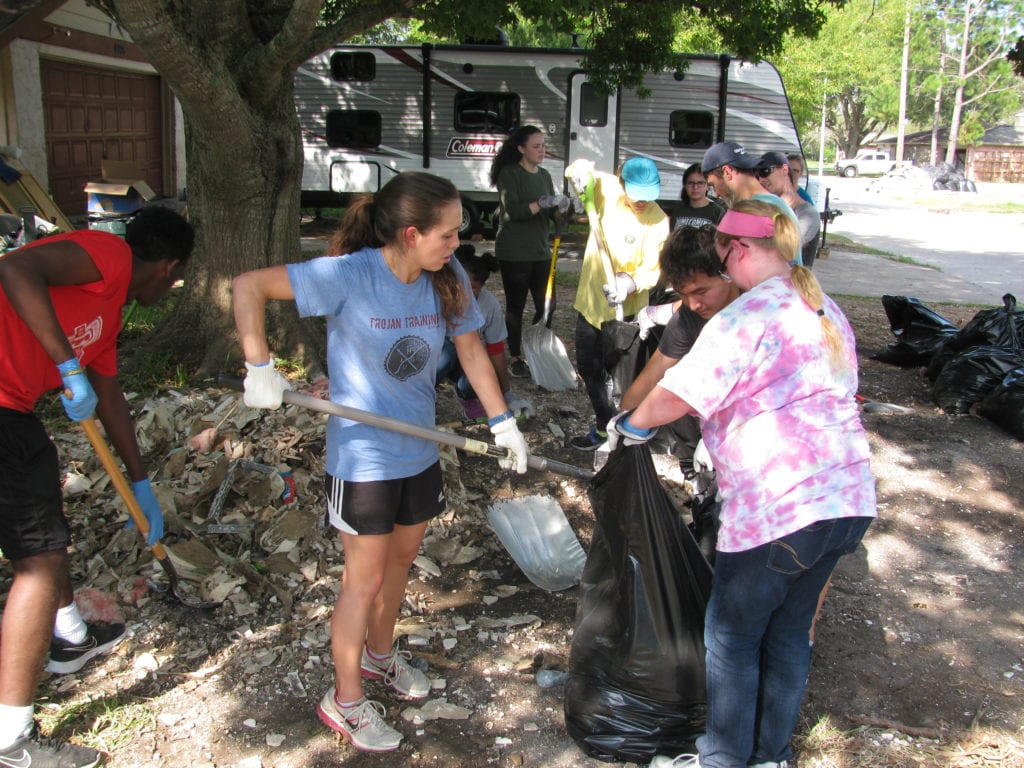 Five HLGU students and two employees used their fall break to provide disaster relief to victims of Hurricane Harvey.
The team partnered with Heritage Park Baptist Church (HPBC) to serve the community of Webster, TX, a suburb of Houston. They spent Friday, October 13 through Monday, October 16 tearing out drywall, installing drywall, cleaning up, moving furniture, and moving destroyed belongings to the curb.
Christina Ruiz, one of the HLGU employees on the trip, talked about how the damage surprised her.
"Everything looked ok on the outside, but then you go in one of these homes that had three feet of water inside, and it's a different story," she said.
"So many people lost everything, and they are rebuilding at this point, but hearing the stories of what people went through, there's a lot of emotional damage still."
Ruiz said that HPBC has a huge presence in their community. Opening a command center for work orders, and providing supplies, volunteer work, and support, the church has given aid to more than 200 families.
"The coolest thing I saw was the church responding as a church should," said Ruiz. "It was really encouraging to see them reaching out and loving their neighbors so well."
Ruiz said she was also encouraged by the students on the team, how they responded to the situation and were very encouraging and flexible with each other and with those around them.
by Rebecca Sneed '12