HLGU Faculty are World Class
11/13/17 HLGU is blessed with faculty who are knowledgeable in their field, love our students, and are committed to Jesus Christ.
Hannibal-LaGrange University is a vibrant Christian institution sustained by a community of scholars that are deeply committed to academic excellence that is rooted in both faith and learning. It is an honor to serve with faculty committed to cultivating a shared vision of excellence that educates students to be well-prepared for life and exceptional in their chosen professions.
One of our history professors, Mark Quintanilla, was recently awarded a Fulbright Scholar grant. Dr. Quintanilla is serving as a research chair in society and culture at Dalhousie University in Nova Scotia, Canada.
Dr. Quintanilla's research examines the founding of a group of colonies in the Caribbean in 1763: Grenada, St. Vincent & the Grenadines, Dominica, and Tobag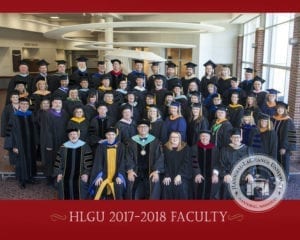 o. In 2012, this research took him to St. Vincent and Dominica with his first Fulbright fellowship. He also did a research fellowship with this topic at Hamilton College in 2015 and at Clements Library at the University of Michigan in 2016. Now his research examines links between Nova Scotia and the Ceded Islands.
Dr. Quintanilla is just one example of our exemplary faculty. At the heart of Hannibal-LaGrange lies its commitment to its four core values—Christ Centered, Learner Focused, Globally Minded, and Service Oriented. Great joy and encouragement come from serving in a community of faith that is built on trust, service, and integrity.