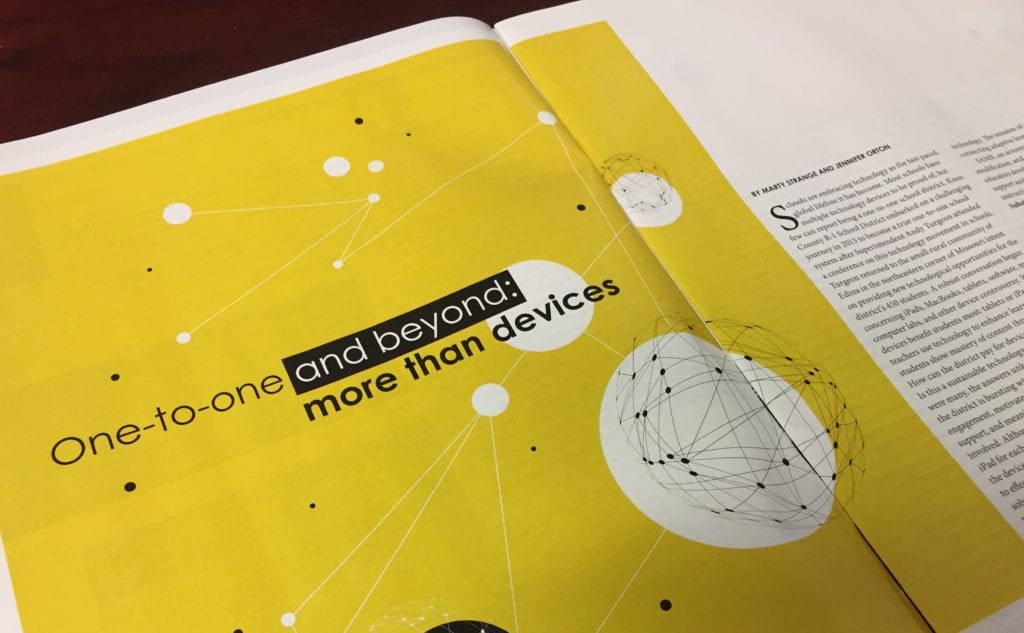 Dr. Marty Strange, an adjunct professor in HLGU's Master of Science in Education program, and Jennifer Orton, a 2009 graduate of the MSE program, recently collaborated on an article for the Missouri State Teachers Association School and Community fall 2017 magazine about iPads and tablets in classrooms.
The article addresses how Knox County R-1 School District has implemented a one-to-one student-to-iPad ratio in their district and the methodology they followed to support and evaluate their use of technology in the classroom.
"The main focus of technology in use in our district is to transform standard learning into higher levels of thinking," said Strange and Orton in the article.
Dr. Strange is a 26-year educator currently teaching special education students at Knox County R-1. Orton is an 11-year educator serving as the innovative learning specialist for Knox County R-1. She is considered the Apple iPad expert in their learning community.
To read their article online, click here.
by Rebecca Sneed '12