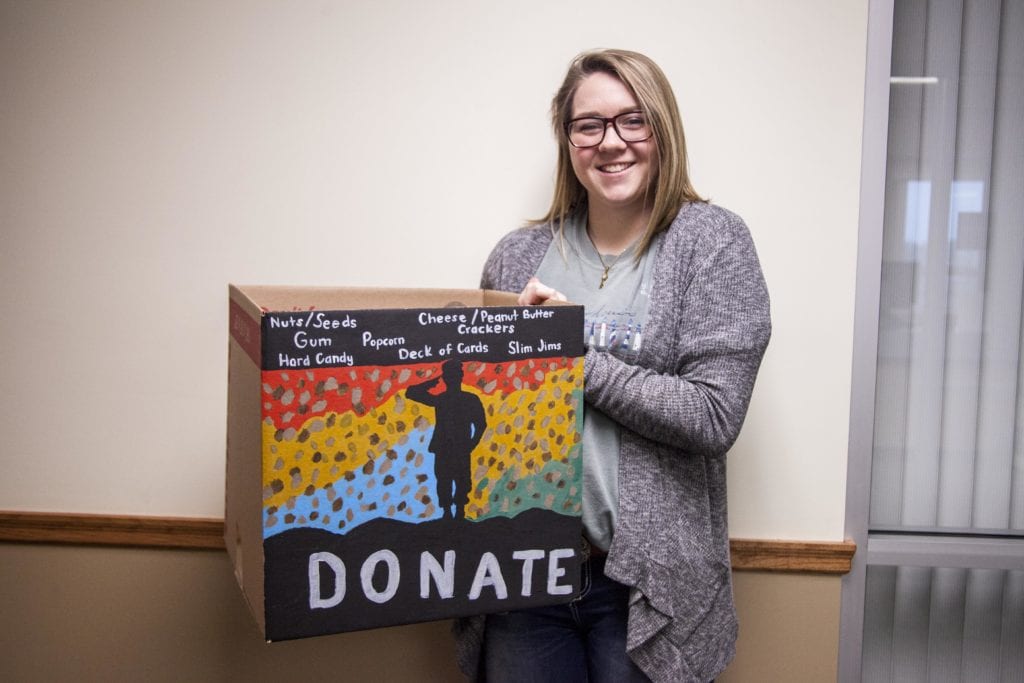 Freshmen at Hannibal-LaGrange University are participating in a community service project to honor veterans. Students are putting together appreciation packets and hanging yellow ribbons around trees on campus. Freshman say the project is a way to thank those who serve or have served.
"It's important for us to honor our veterans because they have put their lives on the line for our country, and we need to show them that we cherish and appreciate what they have done for us," said Stephon Aaron, president of the Freshmen Seminar leaders council.
The packages will contain several items, including a handmade card and personal notes of appreciation. The Freshman Seminar students are reaching out to the VFW and American Legion halls and National Guard Armory for assistance with distribution. Students are also asking the community for help.
Members of the freshman class will collect the following items until November 10: nuts/seeds, gum, hard candy, playing cards, peanut butter/cheese crackers, jerky, and popcorn. A drop-off box for packet items is located in the lobby of the Burt Administration building on the HLGU campus. Freshmen Seminar students will be packing the items and writing their expressions of gratitude on November 11, Veterans Day.
Students will also be placing yellow ribbons around trees on the Hannibal-LaGrange campus. Historically (in the U.S. and in Canada), the yellow ribbon was a symbol of support for the veteran and in remembrance of those deployed or engaged in conflicts.
For more information about this project, or to donate, contact Karry Richardson at 573-629-3016 or via email at krichardson@hlg.edu.