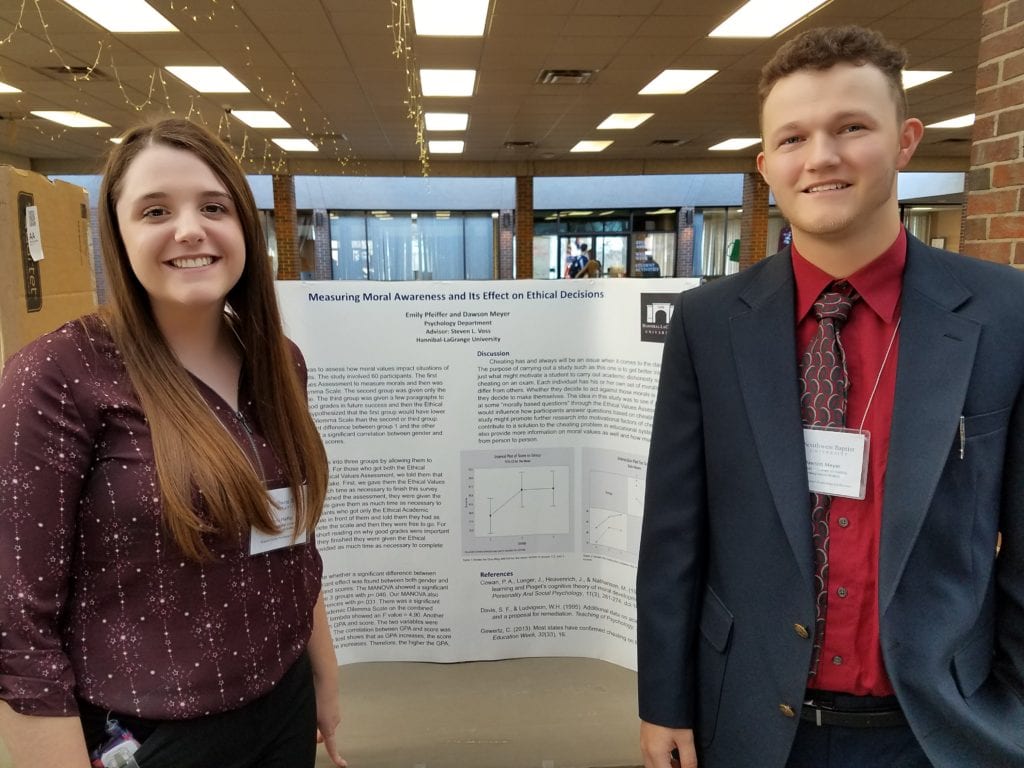 Psychology students from Hannibal-LaGrange University presented their research at the Midwest Christian Psychology Conference on Friday, December 1. This year, the conference was hosted by Southwest Baptist University.
Senior Samantha Northrop presented research conducted by she and Ashley Collier titled The Effect Social Media has on Academic Performance.
Seniors Emily Pfeiffer and Dawson Meyer presented a study they conducted titled Measuring Moral Awareness and its Effect on Ethical Decisions.
Pfeiffer and Meyer will be presenting new research this spring at a regional undergraduate psychology conference.
Associate Professor Steven Voss directs the psychology students' research at HLGU. Research projects like these provide students with opportunities to grow in their discipline and prepare for graduate school.