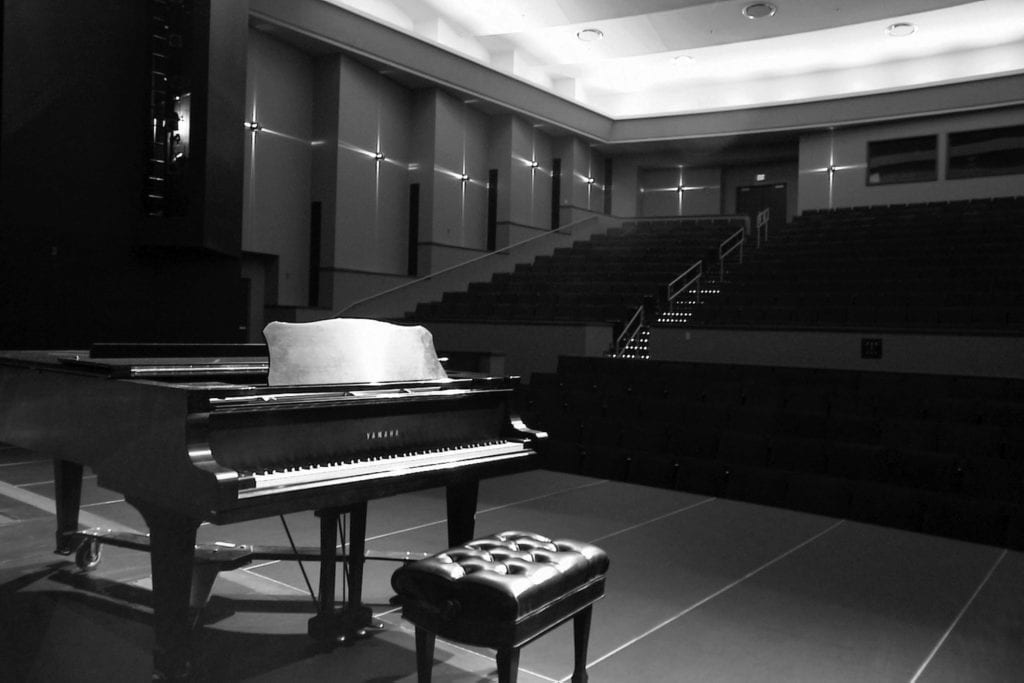 The Hannibal-LaGrange University Music Department is hosting a master class at 10 am and a recital at 7 pm on Friday, January 19, in the Roland Fine Arts Center. The master class and recital will feature two music faculty members from Tabor College in Hillsboro, KS. Both events are free and open to the public.
J. Bradley Baker, a pianist originally from Henderson, Tex., holds degrees from North Dakota State University, the Cleveland Institute of Music, and the University of Alabama. Baker has served as the principal pianist with the Tuscaloosa Symphony Orchestra, Hot Springs Music Festival, and Wichita Grand Opera. He is the director of the Tabor College Preparatory School and was recently appointed the education coordinator and head coach for the Wichita Grand Opera.
Dr. Jen Stephenson serves as assistant professor of music, director of vocal studies, and director of opera at Tabor College. She teaches voice and directs the women's chorus, Concerto Bella Voce. Stephenson has performed internationally with France's Opera du Perigord and Les Chanteurs de Saint Eustache, and Austria's Classical Music Festival, as well as in the United States with New Century Opera.
For more information about the event, contact Jane Griffen, music department chair, at 573-629-3165, or via email at jgriffen@hlg.edu.