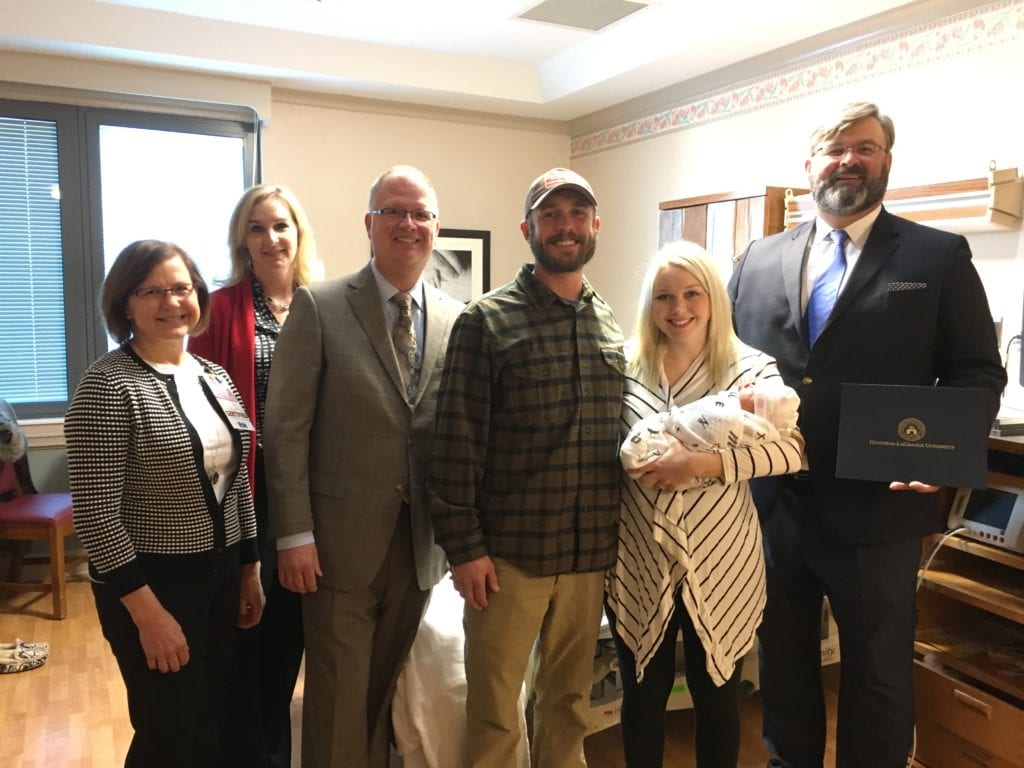 On Thursday, January 4, Hannibal-LaGrange University President, Dr. Anthony Allen, presented Hannibal Regional Hospital's 2018 New Year Baby a $2000 scholarship to HLGU. Quinnlyn June Mann was born on Wednesday, January 3, 2018 at 11:28 am.
Quinnlyn's parents, Courtney and Clint Mann, were very grateful for the scholarship.
"Presenting the HRH New Year's Baby with an HLGU scholarship has been a tradition for several years now. Awarding this special scholarship reminds us each year that the future of HLGU is bright. We look forward to seeing Quinnlyn on campus in 18 years," stated Allen.
by Rebecca Sneed '12