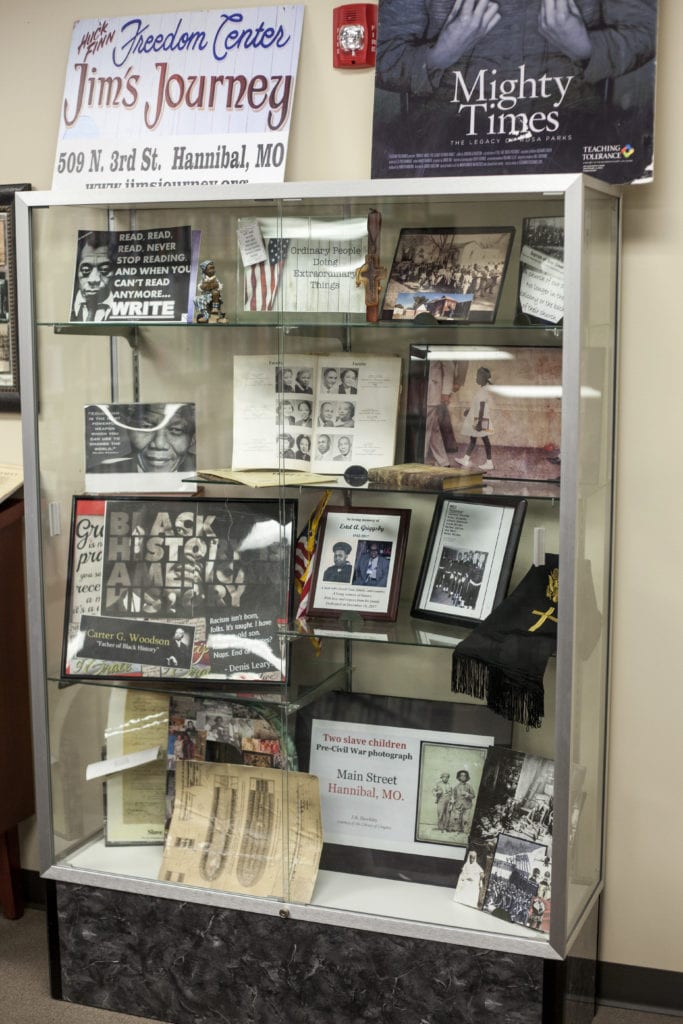 In celebration of Black History Month, HLGU's Roland Library is proud to have on display various pictures and artifacts regarding African American history. The display, with items on loan from Jim's Journey: The Huck Finn Freedom Center, will be open for the month of February. This is the fifth year that HLGU and The Huck Finn Freedom Center have collaborated for the February library exhibit.
This year's display features pre-Civil War photos, quotes by famous African Americans such as Rosa Parks, a slave bill of sale, photos of WWII Veterans, the lower deck plan for storage of 300 slaves on a slave ship, an old hymnal, and more.
"We are very pleased to host this display, and greatly appreciate the Huck Finn Freedom Center for sharing it with our campus," stated Julie Andresen, HLGU Library Director. "It is important for us to remember our past, learn from our struggles, and celebrate our progress. This display reminds us of many positive contributions made by African Americans both locally and nationwide."
The community is welcome to view the exhibit during the normal operating hours of the Roland Library, Monday-Friday, 7:30 am to midnight, and Saturday, noon to 5 pm.
For more information on the exhibit, contact Faye Dant, Executive Director of the Hannibal African American Life and History Project, at 217-617-1507, or via email at fayedant@gmail.com.
by Rebecca Sneed '12