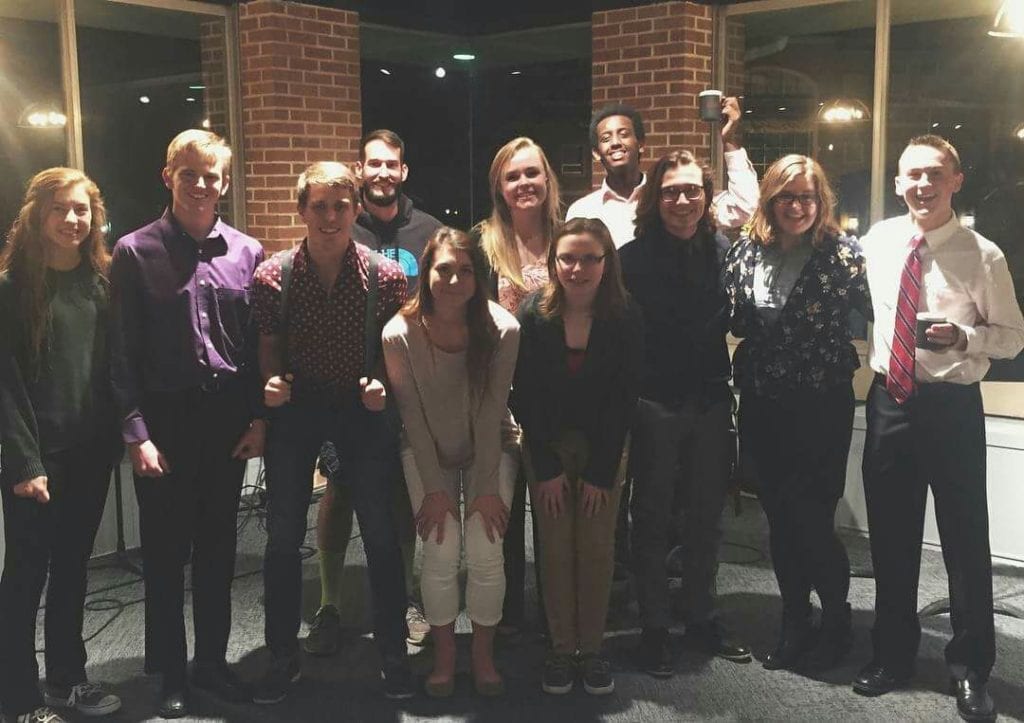 Students from all classes and social groups are joining together this semester to bring back the lost organization of Student Senate on the campus of Hannibal-LaGrange University. The group is led by President Kelvey Vander Hart, a senior who said she is excited about Student Senate because politics could be a career path for her.
"I have given a lot of time to politics in the last few years, and I think governing is just as important on a college campus as it is on a national stage, so that's where my passions really lie. Hopefully you will see the word congresswoman before my name sometime, but we will see where God leads me."
It's this passion for politics that fuels Vander Hart to see change on the campus of Hannibal-LaGrange University through the Student Senate body. Senate members will take part in administrative meetings, voicing the concerns of students on topics from the cafeteria to academics and all things in between.
"The purpose is to be a mediator," said Vander Hart. "Students have concerns, student life has concerns, and the administration have meetings, so there needs to be student representatives at the meetings. We are going to act as the middle man between the students and the faculty and administration."
The group also has plans to organize various events on campus such as a presidential debate among the campus club leaders, which was hosted by the newly founded group. It isn't all fun and games for the senate members though. The real focus for these students is to give a voice to their classmates.
"Peers talk amongst peers and they don't necessarily voice concerns to faculty all the time. It's important to have a non-intimidating but effective means to communication with the administration," Vander Hart explained.
The group has four other officers that stand beside Vander Hart, including Vice President Skylar Evans, a junior, Secretary Amanda Tracy, a sophomore, Treasurer Tessa Starbeck, a junior, and Communications Specialist Joshuwa Scott, a sophomore. The members of the current interim Student Senate were chosen for their roles based on leadership qualities that stood out amongst peers.
"It's important to be able to develop leadership among students that are already here," Vander Hart stated. "These students will be the next generation of leaders, so it makes sense that you would develop that well in school."
Twelve students were chosen to serve as interim Student Senate members for the 2018 spring semester to get the organization up and running. Elections will take place close to finals week for the first official group of Student Senate members that will serve an entire school year in the position beginning fall 2018. Students are looking forward to their voices and opinions being heard among administration with the reintroduction of Student Senate. The senate members are also excited that they are bringing back an organization to help improve the campus of Hannibal-LaGrange University.
by Jill Alexander, public relations student worker