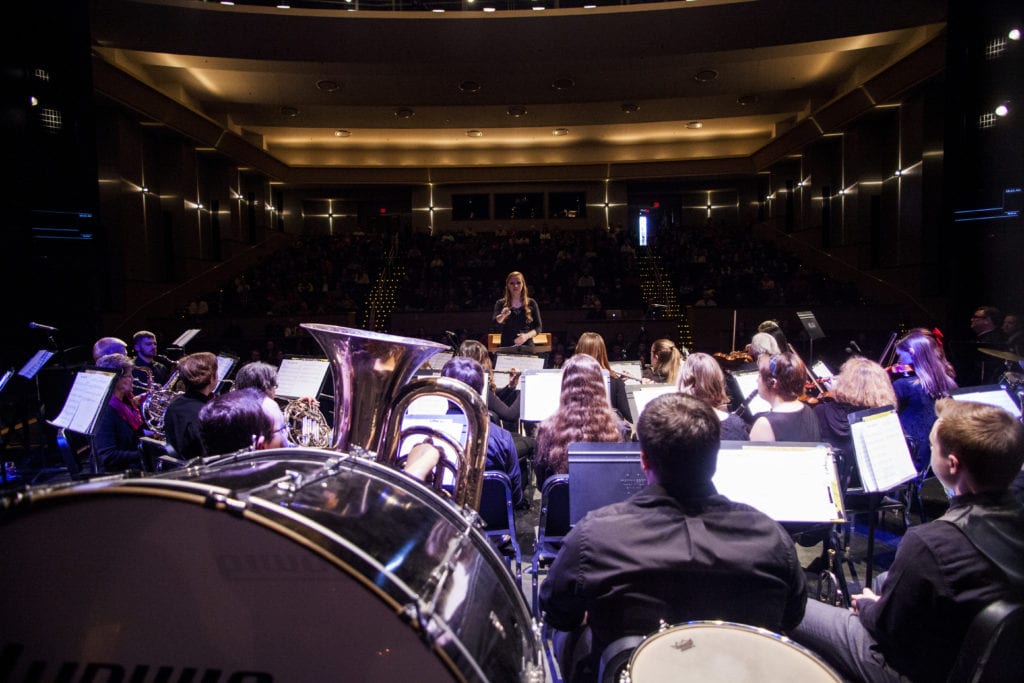 Hannibal-LaGrange University invites the community to the free annual music department spring concert on Thursday, April 26, at 7pm in the Roland Fine Arts Center.
Performances will be given by the HLGU Concert Choir directed by Lori Scott, and the Clarion Trumpet Choir and HLGU Symphonic Band conducted by John Francis. Several student conductors will also be directing songs.
Pieces to be performed by the concert choir include a wide range of music from "Daniel Pinkham, Wedding Cantata," to "The Battle of Jericho" by Moses Hogan. The symphonic band will perform a favorite, "Procession of the Sardar" by Mikhail Ippolitov-Ivanov/Arr. by Merle J. Issac, and other selections.
This evening of beautiful and fun musical entertainment is free and open to the public. For more information on the event, please contact Jane Griffen, music department chair, at 573-629-3165, or via email at jgriffen@hlg.edu.