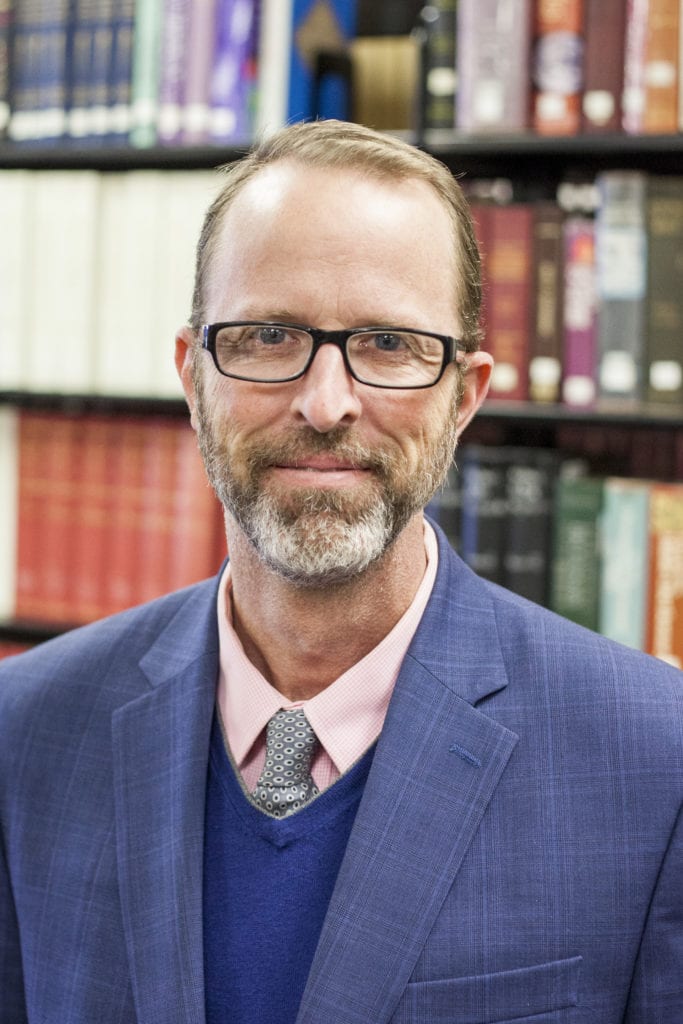 Hannibal-LaGrange University is pleased to announce that Dr. Eric Turner will now serve as director of church and denominational relations in addition to his current role as Chair of the Christian studies division. 
"HLGU has always had a strong relationship with the SBC, especially in serving the local church," says Dr. Turner. "This position allows us to strategically increase and improve church and denominational relations by collaborating and maintaining pathways and partnerships that advance our shared mission."
Before coming to teach at HLGU, Dr. Turner served as a pastor, which makes him a great fit for this unique position. He explains, "I believe I understand both worlds, the local church and the university, and how they can effectively be brought together for mutual benefit."
Dr. Turner's newest role will keep him involved in appropriate church and denominational events, working with SBC churches and denominational entities to schedule on-campus events, coordinate local pulpit supply, and much more.
HLGU students will also benefit from the addition of this position. "I believe this role will allow me to connect and grow our students in their leadership capabilities," says Dr. Turner. "Our students have much to contribute to the advancement of the kingdom of Jesus Christ rooted in the church. Also, I feel that it will allow our churches to be aware of opportunities to invest in the lives of our students, either through service in the church or through scholarships, grants, and missions funding."
Dr. Turner has taught at HLGU since 2014. During that time, he has taught numerous classes including Elementary Greek, Apologetics, Christian Doctrine, Gospels and Acts, Pauline Epistles, General Epistles to Revelation, and the Missionary Methodology of Paul. Dr. Turner is also a Freshman Seminar instructor where he focuses on assimilating new students both to the academic life at HLGU as well as the importance of a Christian worldview.
Dr. Turner is currently the head of the Passages Israel partnership for HLGU. This program connects Christian university students with a grant program that enables them to travel to Israel at a significantly reduced cost.
Outside the classroom, Dr. Turner's interests include running, playing guitar, traveling, reading, and spending time with family. He has been married to his wife, Stephanie, for 25 years and together they have four children. He and his family are avid St. Louis Cardinals fans.
SBC churches and denominational entities may contact Dr. Turner about upcoming opportunities and collaborations by emailing him at eric.turner@hlg.edu.