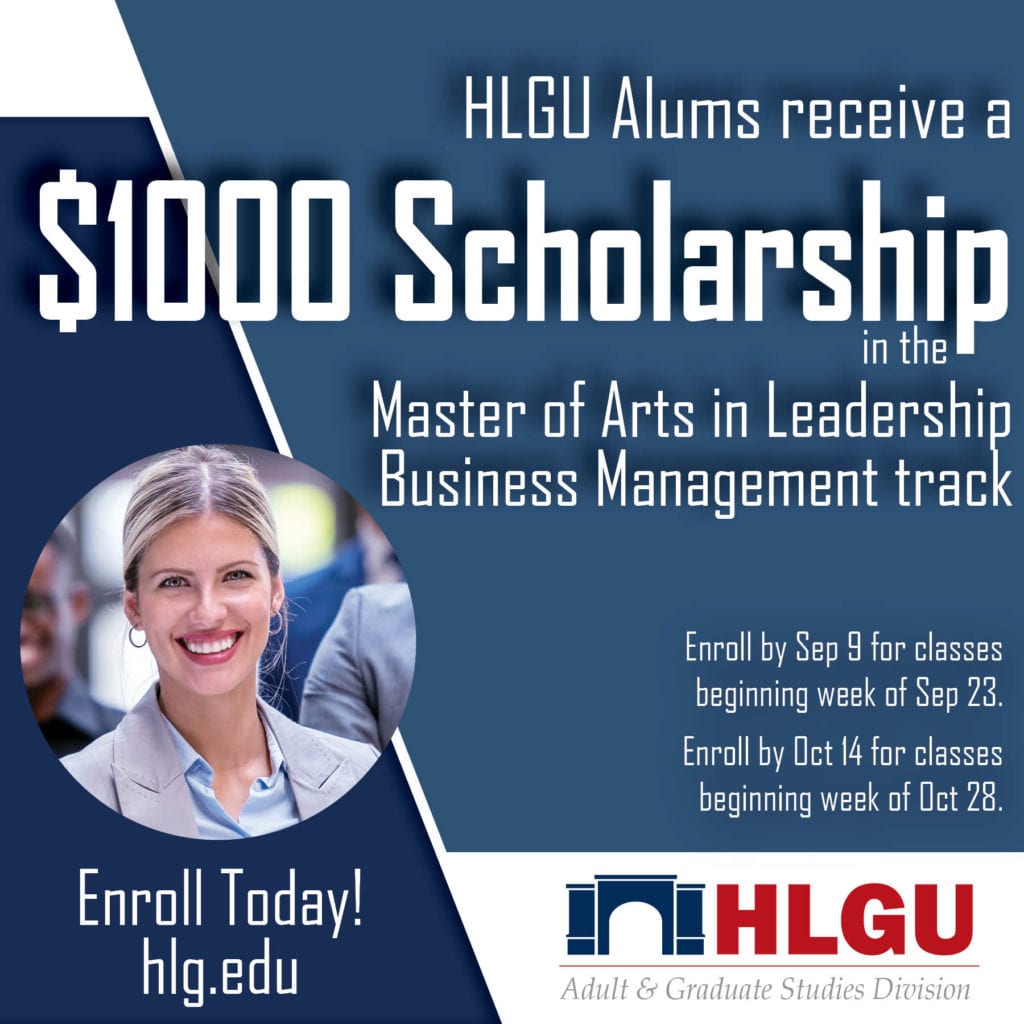 Hannibal-LaGrange University's Graduate Studies Program is now offering HLGU alumni a $1000 scholarship when they enroll in the Master of Arts in Leadership-business management track by September 9 for the September 23 start date or October 14 for the October 28 start date.
"Now is an excellent time to get your master's degree," said Dr. Jill Arnold, director of the graduate and online division. "We have wonderful programs that offer five-week courses completely online. This program can be completed in as little as one year. So if you are looking for a great learning experience, we have the degree for you!"
MAL courses are designed to engage students in creative processes between academic theory and real-world application. Leadership styles, business ethics, and the value of effective relational communication will be explored. This one-year, cohort-model program emphasizes a collaborative team learning experience.
Students may transfer up to six graduate hours from a regionally accredited institution. Transfer hours will be reviewed for acceptance by the adult and graduate studies division.
For admission into the program, please submit the following:
· Application http://www.hlg.edu/academics/online/apply-online/
· $25 Application fee
· Official transcripts from all of the institutions you have attended
For more information, or to receive individual advising and a degree plan, contact Gail Barrowclough at 573.629.3183, or via email at gail.borrowclough@hlg.edu.