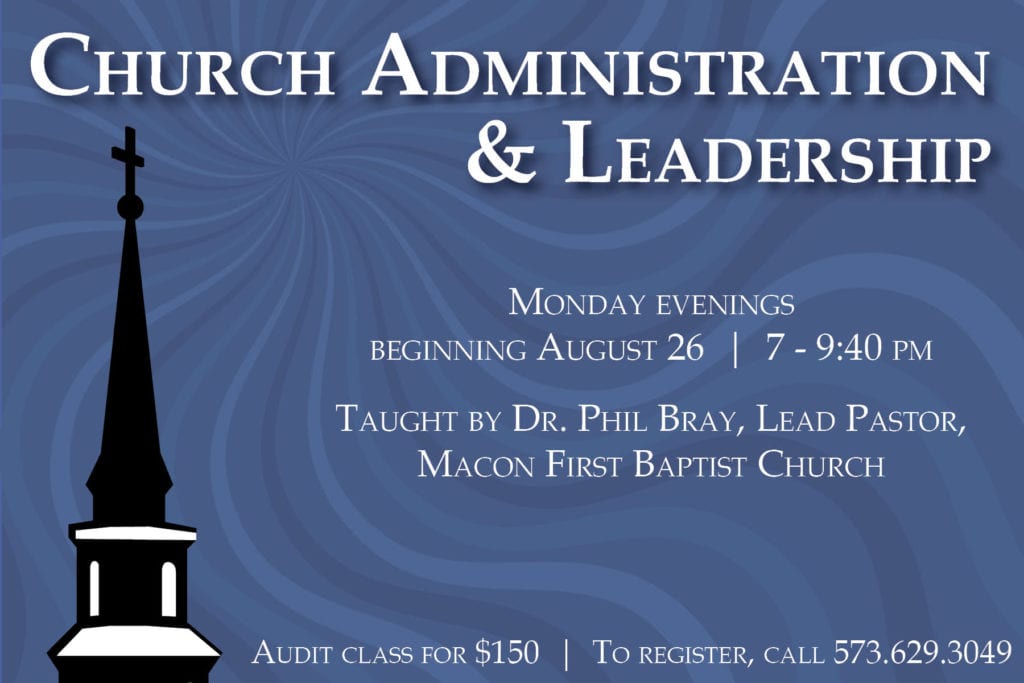 Hannibal-LaGrange University will be offering an evening class titled Church Administration and Leadership this semester. The class will meet on Mondays beginning August 26, from 7 to 9:40 pm.
The class will present a brief review of the nature, mission, and organization of the local church, followed by an in-depth look at the principles of leadership, Christian Interpersonal dynamics, and organizational management. It will be taught by Dr. Phil Bray, lead pastor of Macon First Baptist Church, and can be audited for $150, or taken for college credit.
For more information on the class, contact Dr. Eric Turner at 573-629-3098 or via email at eric.turner@hlg.edu. To register, call 573-629-3049.