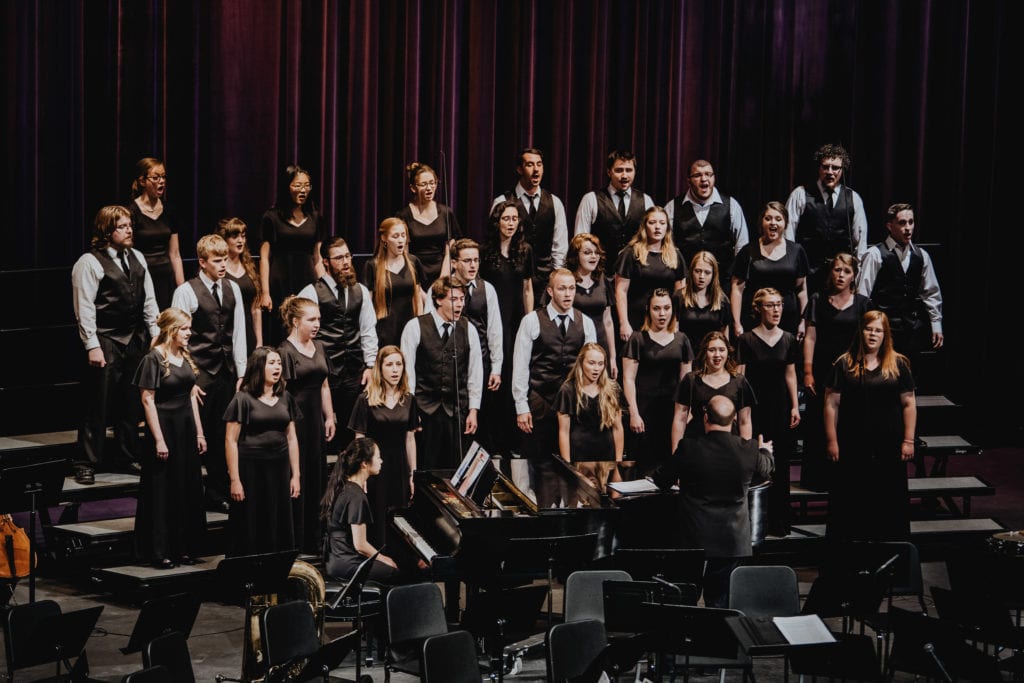 Hannibal-LaGrange University invites the community to the free music department fall choral concert on Tuesday, October 29, at 7 pm in the Roland Fine Arts Center.
Vivaldi's Gloria will be performed by the HLGU Concert Choir. It will feature three soloists, the chorus, and a string orchestra. HLGU's Chamber Choir will also perform songs from their repertoire.
"All lovers of good, quality choral music will not want to miss this event," says Concert Choir Director Ben Kendall. "A variety of styles will culminate in a grandiose work of historic significance."
For more information on the event, please contact Jane Griffen, music department chair, at 573-629-3165, or via email at jgriffen@hlg.edu.