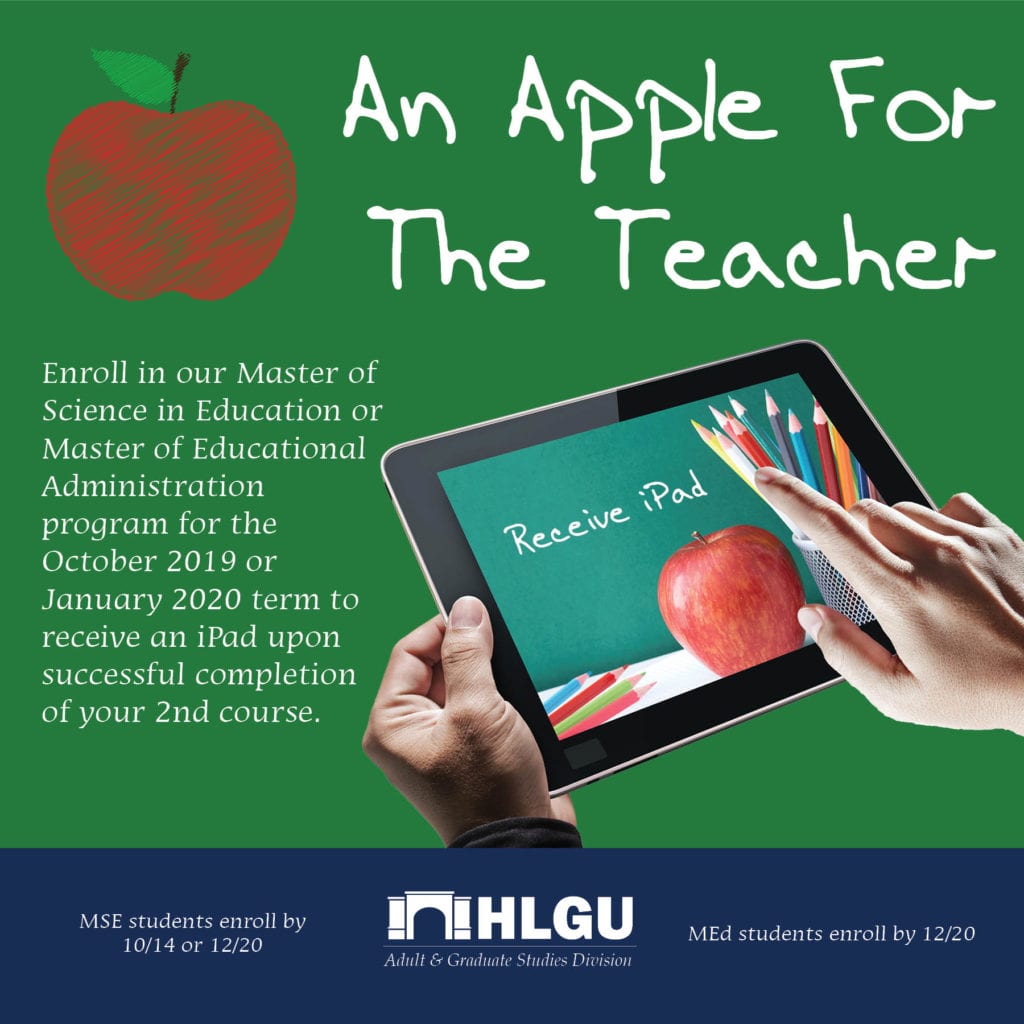 Hannibal-LaGrange University's Graduate Program will give an iPad to Master of Science in Education (MSE) and Master of Education in Education Administration (MEd) students after successfully completing their second class. MSE students must enroll by October 14 for the October 28 start date or by December 20 for the January 13, 2020 start date. MEd students must enroll by December 20 for the January 13, 2020 start date.
The MSE program is designed to provide a program for professional growth for elementary and secondary teachers holding current teacher certification. It is completely online and allows students to conveniently complete their field hours where they are in the state. There are three tracks within the MSE program: special reading K-12, teaching and learning, and teaching and learning with initial certification.
The completely online MEd program focuses on the management and leadership skills required to be an administrator in the K-12 setting. Highlights of the program include study of: ethics and integrity, class action research and assessment, curriculum and instruction creation and management, school supervision, school business management and facilities, school law, and revision of a school improvement plan. This program is designed for the working adult in the field of education. HLGU's MEd is completed in just 12 months and is comprised of 30-graduate credit hours in five-week courses.
Students may transfer up to six graduate hours from a regionally accredited institution. Transfer hours will be reviewed for acceptance by the Adult and Graduate Studies Division.
For admission into either program, please submit the following:
· Application http://www.hlg.edu/academics/online/apply-online/
· $25 Application fee
· Official transcripts from all of the institutions you have attended
For more information, or to receive individual advising and a degree plan, contact Gail Barrowclough at 573.629.3183, or via email at gail.barrowclough@hlg.edu.