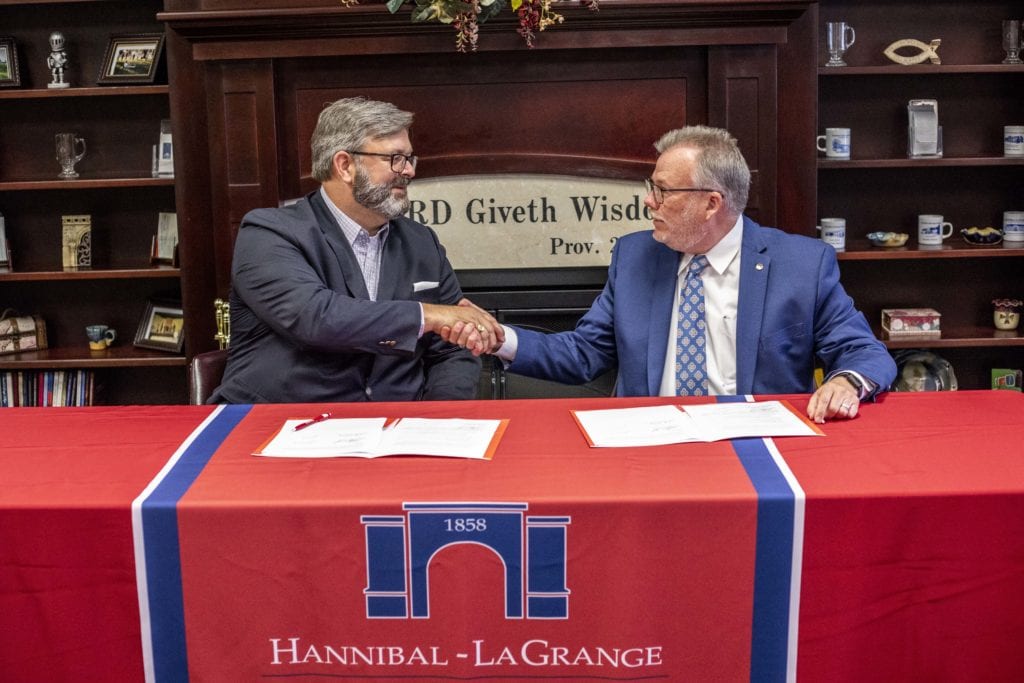 Hannibal-LaGrange University and Moberly Area Community College signed an updated memorandum of understanding this week in an effort to allow students to more easily transfer to HLGU upon completion of designated degree programs at MACC.
"The agreement we have with Moberly Area Community College will help students find a clearer path to their degree objective without penalizing them for making the transition to a new school," said Dr. Anthony Allen, HLGU President.
Specifically, this agreement contains provisions that allow students to complete an Associate of Arts in Teaching degree at MACC and then transfer to HLGU's early childhood or elementary education program and complete a baccalaureate degree in two years.
Missouri is currently experiencing a shortage of teachers, with elementary educators being the largest area of need, followed closely by special education teachers.
For more information on the HLGU Education Division, contact Pam Stewart at pamela.stewart@hlg.edu, or click here.