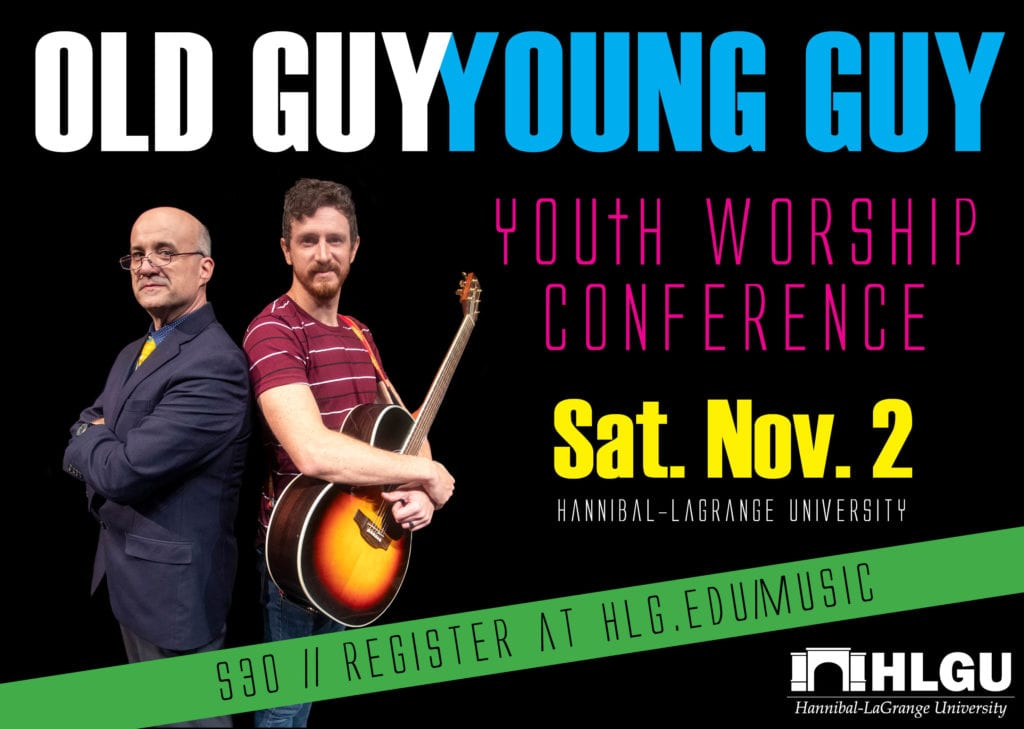 Hannibal-LaGrange University is hosting the first ever Old Guy Young Guy Youth Worship Conference on Saturday, November 2, from 9 am to 4 pm in the Roland Fine Arts Center. The conference is for any high school student who is interested in leading church worship through instruments, vocals, or both.
The conference will feature teaching by "Old Guy" John Francis, HLGU Assistant Professor of Music and Worship, and "Young Guy" Andy Rhea, Hannibal/Quincy area worship coordinator for The Crossing.
The registration fee of $30 per person includes all conference activities, a continental breakfast, and lunch. Register online by October 25 at hlg.edu/music.
"Old Guys and Young Guys have argued over worship for a LONG time," says "Old Guy" John Francis. "At our conference, get many perspectives, learn techniques and ideas, and leave with a fresh perspective on worship, no matter which style you prefer!"
Along with workshops, attendees will enjoy worship from HLGU's ministry team, Praise Song. Youth conference attendees are encouraged to bring their instruments if easily transported.
"Young Guy" Andy Rhea says, "Come to learn where we've come from, where we are now, and where we are going in worship ministry for the church."