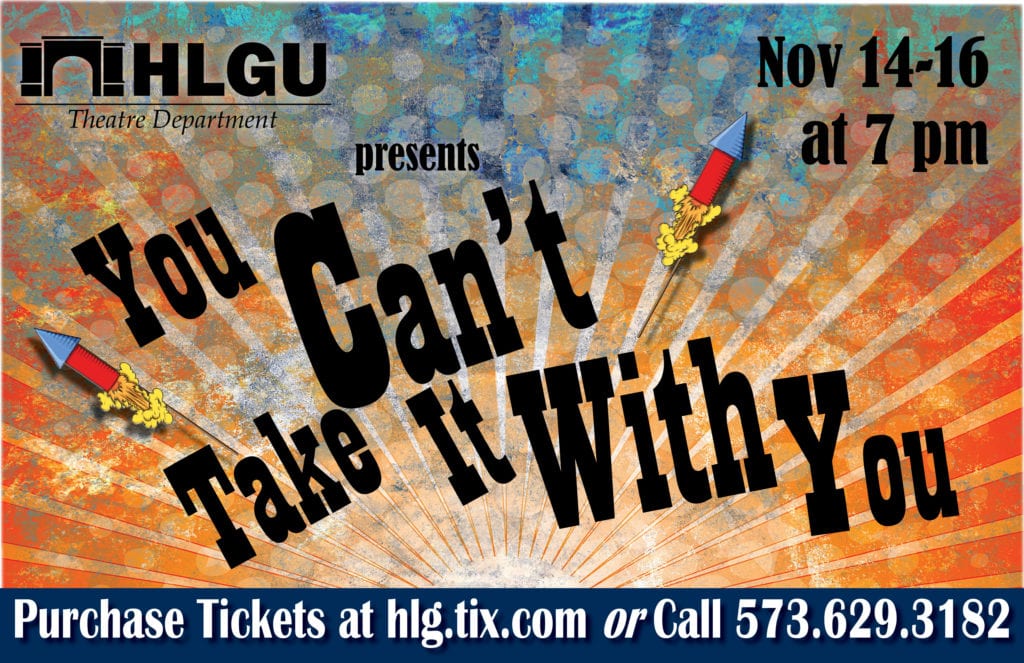 The Hannibal-LaGrange University Theatre Department will be presenting three performances of the Hart and Kaufman comedy You Can't Take It with You November 14-16 in the Parker Theatre of the Roland Fine Arts Center.
You Can't Take It with You is a charming comedy centered around the Vanderhof family. To the world, this eccentric but loveable family seems mad, but audiences soon discover that the rest of the world is truly madder. In stark contrast to this delightful family is the affluential Kirby family. Tony, the attractive young son of the Kirbys falls in love with Alice Sycamore, the granddaughter of Grandpa Vanderhof. The two families come together as Tony brings his family over to dine with Alice's family, and chaos ensues. This heartfelt tale is sure to bring joy and laughter to all audiences.
Tickets are $9 in advance and $10 at the door. Admission for seniors 60+ is $8 in advance and at the door. For groups of 10 or more, admission is $8 per ticket. For more information, or to reserve tickets, please call the theatre box office at 573-629-3182.