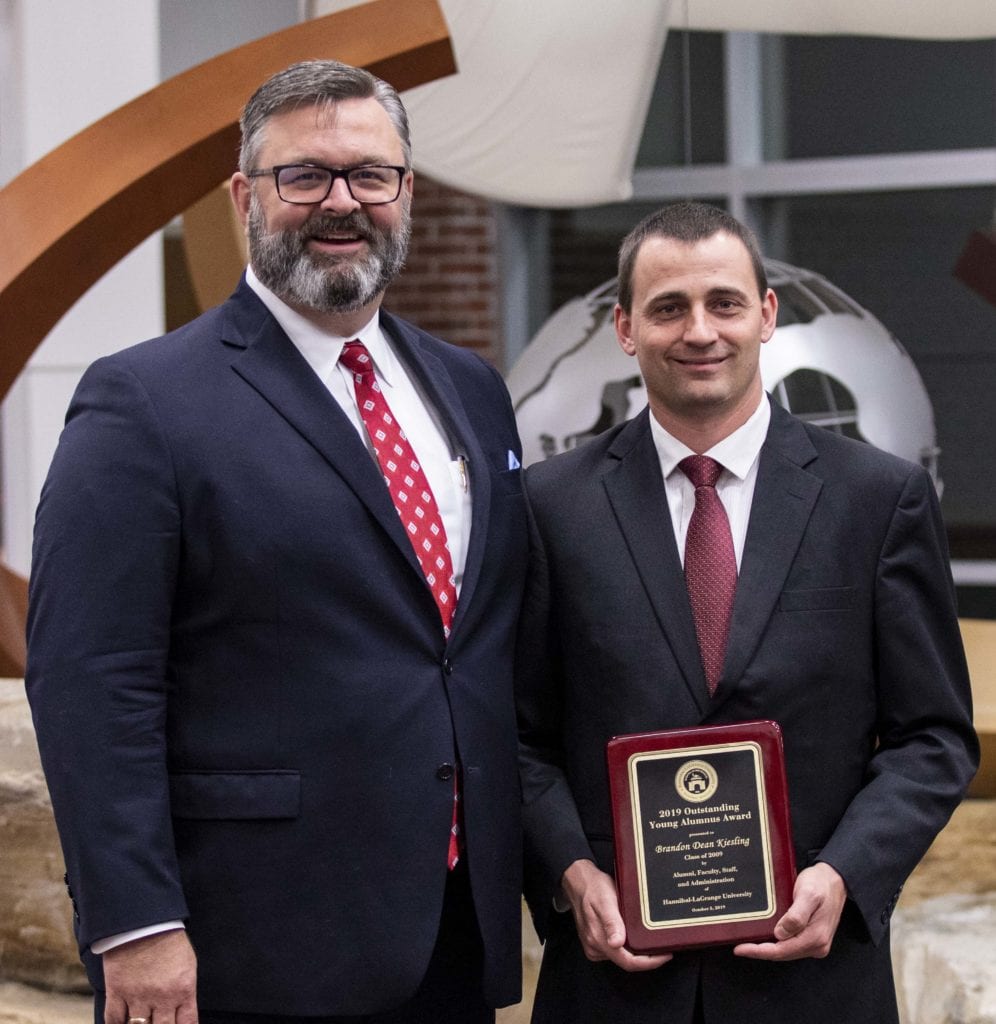 Hannibal-LaGrange University recognized the annual alumni award winners during the 2019 Homecoming Entertainment on Friday, October 5. The Outstanding Young Alumnus Award was presented to Brandon Keisling '09. This award is given to a Hannibal-LaGrange graduate, who is age 35 or younger, for outstanding accomplishments in their profession, business, community, state, or nation.
Born in Jefferson City, Keisling received a Bachelor of Arts in Biblical Studies from HLGU in 2009.
Following graduation, Keisling earned a Masters of Divination in Evangelism from Southwestern Baptist Theological Seminary (SWBTS) in 2013, and a PhD in Evangelism and Church Vitalization from SWBTS in 2017. He served as the Administrative Assistant to Doctoral Programs at SWBTS from 2012-2016. He became an instructor of Evangelism from 2016-2017 and Assistant Professor of Evangelism from 2017-2018. Since then, he has served as the Associate Pastor of Young Adults for First Baptist Church in O'Fallon, Missouri.
"My experience at Hannibal-LaGrange University played an important role in my relationship with the Lord," he said. "I'm very thankful for the opportunity to be a student and to those who had an impact during my time at HLGU."
Keisling married Alicia Keisling, an HLGU alumni, and they have three children, six-year-old Aiden, four-year-old Austin, and 6-month-old Addison.