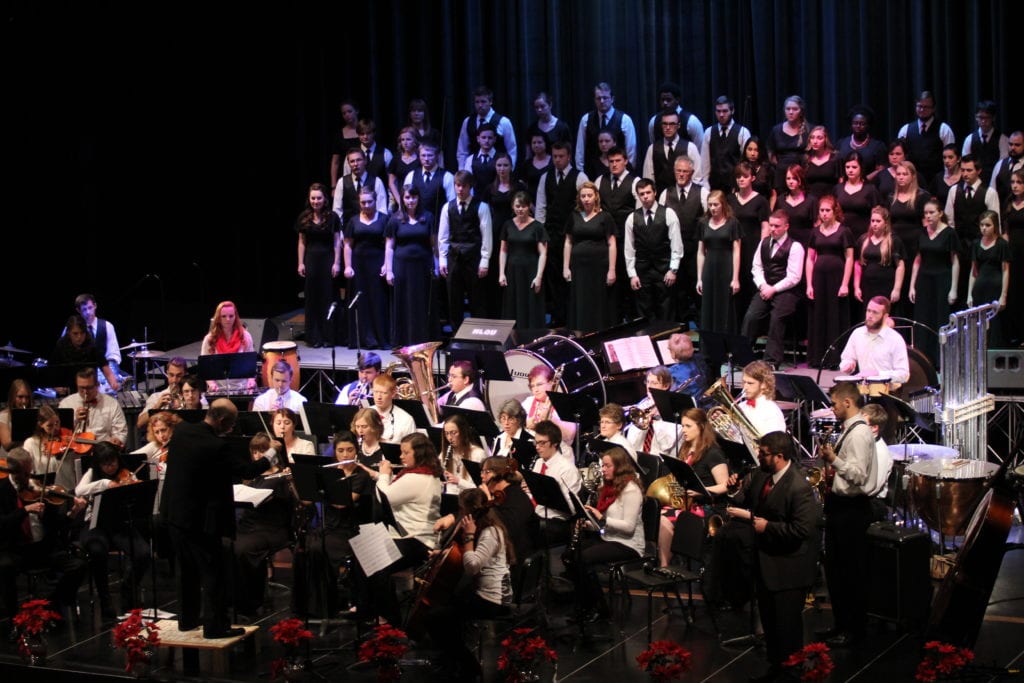 Hannibal-LaGrange University welcomes the community to the annual free music department Christmas concert on Thursday, December 5 at 7 pm in the Roland Fine Arts Center.
The concert will feature the HLGU Symphony Orchestra, HLGU Concert Choir, Clarion Ensemble, HLGU's The New Edition, and over 100 choristers from Hannibal, Palmyra, Troy, and St. Louis all under the direction of John Francis, Assistant Professor of Music and Worship.
A beautiful selection of music has been prepared. Songs include "God Rest Ye Merry Gentlemen," "How Great Our Joy," "O Holy Night," and a massed choir singing of Messiah's "Hallelujah Chorus."
For more information about the music department or Christmas concert, contact Jane Griffen, music department chair at 573-629-3165, or jgriffen@hlg.edu.