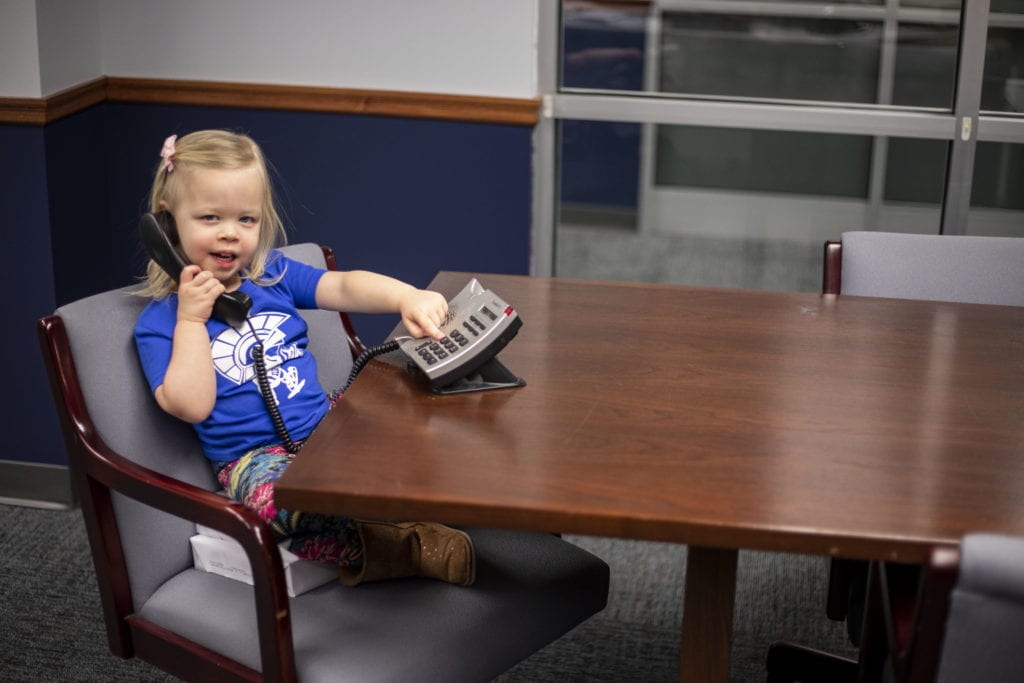 HLGU alumni and friends will soon be receiving phone calls from current HLGU students. This year's annual giving phonathon will take place January 27 – February 4 with calls being made in the evenings. Recipients of phonathon calls will have the opportunity to share their HLGU experience, and learn how they can make a difference in the lives of current HLGU students.
During the phonathon days, current HLGU students will contact more than 2,500 HLGU alumni and friends asking for their support.  Recipients of phonathon calls are asked to please remember the person calling them is a student and not a telemarketer and are asked to be ready to share a story or give a kind word of encouragement.
Hannibal-LaGrange University never receives support from any state or federal funds, relies solely on tuition and gifts to sustain its mission, requires long-term investments to continue preparing students for both personal and professional effectiveness, and perpetually reinvests in people within a distinctively Christian environment.
If you have any questions or concerns, please contact Lauren Youse '05 M '16, director of alumni services and development, at lauren.youse@hlg.edu or (573) 629-3126.