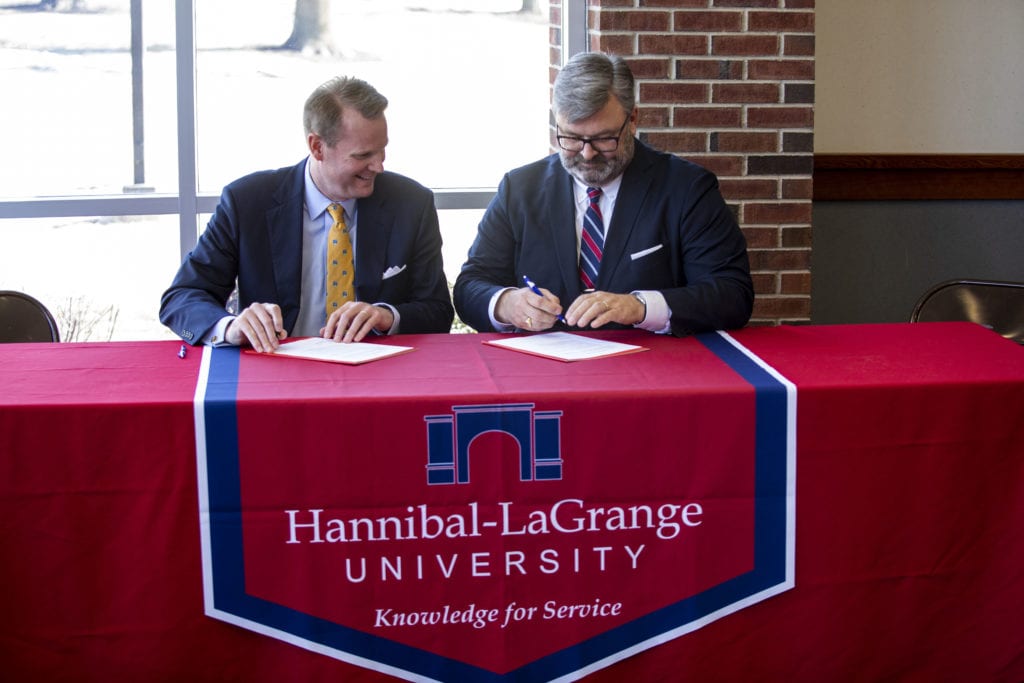 Hannibal-LaGrange University recently signed a memorandum of understanding with Midwestern Baptist Theological Seminary (MBTS) that would allow Christian studies students to be placed into an advanced standing master's degree at the seminary.
"Our partnership with MBTS has always been strong as we share a common goal of training and equipping students for kingdom impact," said Dr. Eric Turner, chair of the Christian studies division at HLGU. "This new agreement will enable students to further their studies through a seamless transition of completed coursework at the undergraduate level to the seminary."
Upon successful completion of their bachelor's degree, the HLGU graduates will be able to transfer credit for up to 25% of their master's degree.
"I am pleased that Hannibal-LaGrange University signed an articulation agreement with MBTS to assist our students who want to pursue theological education in preparation for service to the church," said Dr. Anthony Allen, HLGU President. "This will greatly benefit our students!"
Turner added, "This partnership provides just one more example of the depth of theological trust and fidelity between our SBC universities and seminaries, as we stand together on the critical foundation of our mutual love for the word of God and the gospel advancing among the nations."
The signing occurred following a micro-conference hosted by the two institutions on the importance of Christianity in higher education.