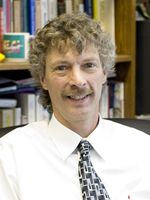 Dr. Steven Voss, associate professor of psychology is leading a 10-day trip to Germany, Italy and Switzerland in May 17-26, 2021.
The trip can be taken for college credit (cross-cultural psychology) or just for fun. Anyone is welcome. The trip will include the cities of Munich, Venice, Lucerne, and Heidelberg. These three unique countries share the common ground of natural beauty and historic grandeur. Discover cosmopolitan Munich and take a solemn look at Dachau before you glide down the Grand Canal in Venice. Stunning vistas of Alpine Europe beckon in Switzerland before you round out your trip with an exploration of Heidelberg Castle's stately ruins.
Contact Dr. Voss at svoss@hlg.edu for more information.
There is a discount for those who enroll early.