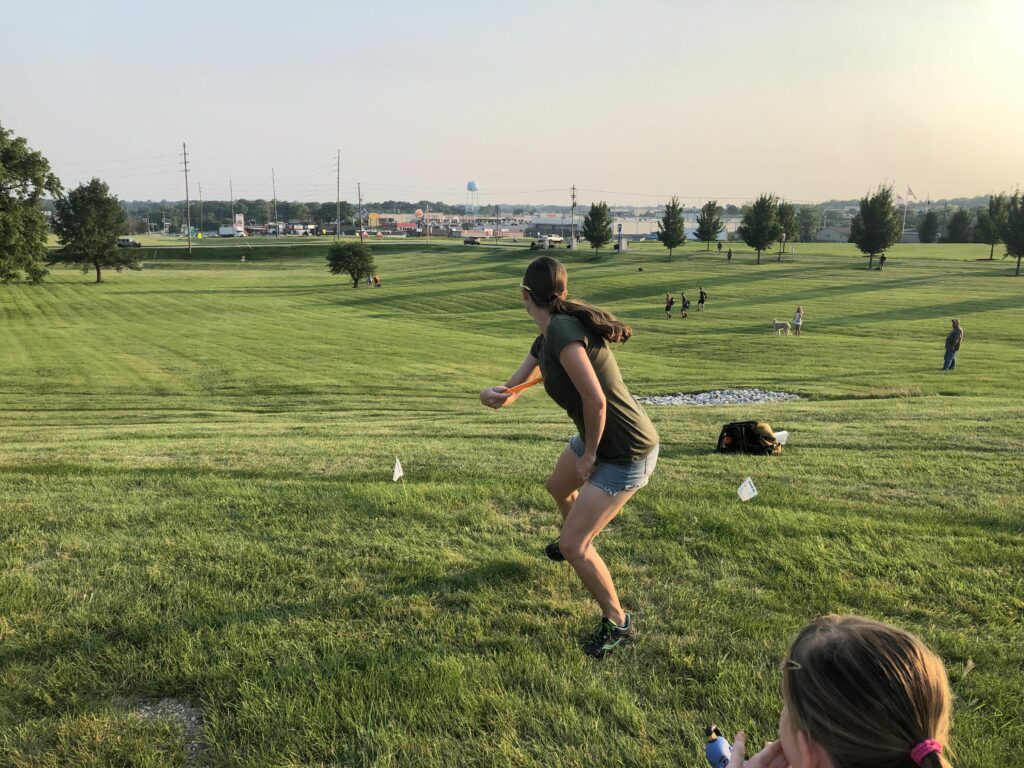 As a result of the 2021 Day of Giving, HLGU is happy to announce the opening of a brand new disc golf course to the public.
The 9-hole course is located behind the Roland Library on HLGU's beautiful campus and is completely open to the community. Those that wish to use the course may park in the Roland Fine Arts Center parking lot.
For more avid disc golfers, the HLGU course is registered on Udisc.com. Simply go to the Udisc website to get more information on the course, chart your personal course record, and more.
HLGU already has plans to utilize the disc golf course for student activities in the fall, with events planned for student life and the HLGU baseball team.
The 2021 Day of Giving was a huge part of bringing this course to HLGU's campus. During the 24-hour period, friends of HLGU gave a total of $1,875, which combined with a $1,400 matching gift made a total of $3,275 that fully funded the course. Learn more about HLGU's Day of Giving here.
The course is fully functional, but not yet complete. Concrete tee pads and signage are on the way.