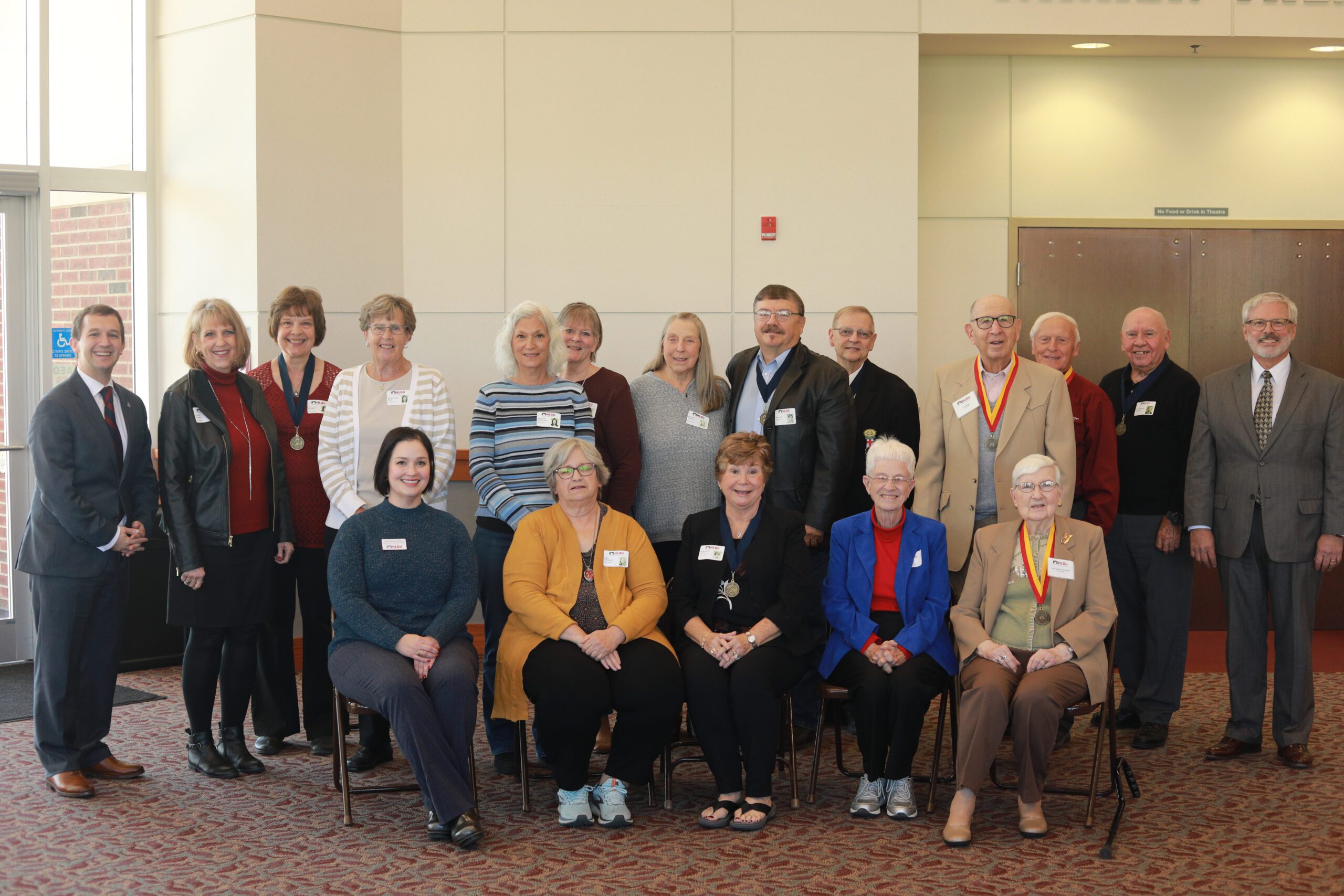 Hannibal-LaGrange University enjoyed yet another successful Homecoming weekend on November 11 and 12 that featured fun events for past and present students of the University.
Homecoming weekend was kicked off on Friday when new members of the 50-Year Club were inducted. The 50-Year Club was established to honor alumni who attended HLGU 50 or more years ago. This year, members of the classes of 1972 were treated to a special luncheon and HLGU memories were shared. At this luncheon, new members were honored with medallions that signified their induction.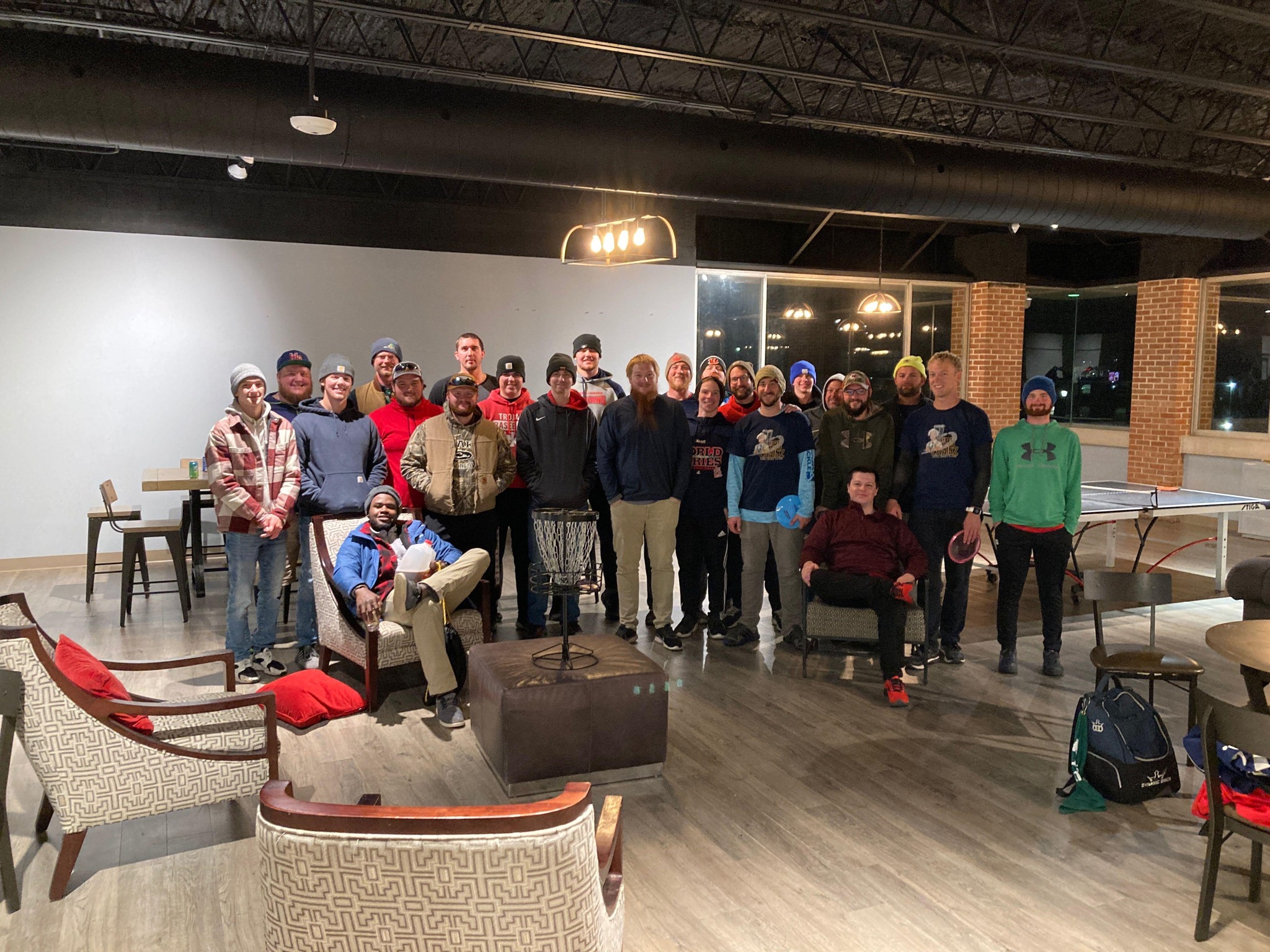 A Disc Golf Glow Tournament was held on campus on Friday evening. Fifteen teams participated and raised over $500 for the annual fund.
The Hannibal-LaGrange University women's basketball team hosted Culver-Stockton College in their home opener Saturday afternoon. Some struggles offensively and controlling the ball in the second half led to a Trojan defeat 52-85. The Hannibal-LaGrange University men's basketball team hosted Missouri Valley College for their home opener Saturday afternoon. After a highly competitive and tightly contested game, the Trojans came out with a 65-61 victory. The last time HLGU recorded a win over the Vikings was in December of 2018. Free popcorn was sponsored by Answers in Genesis.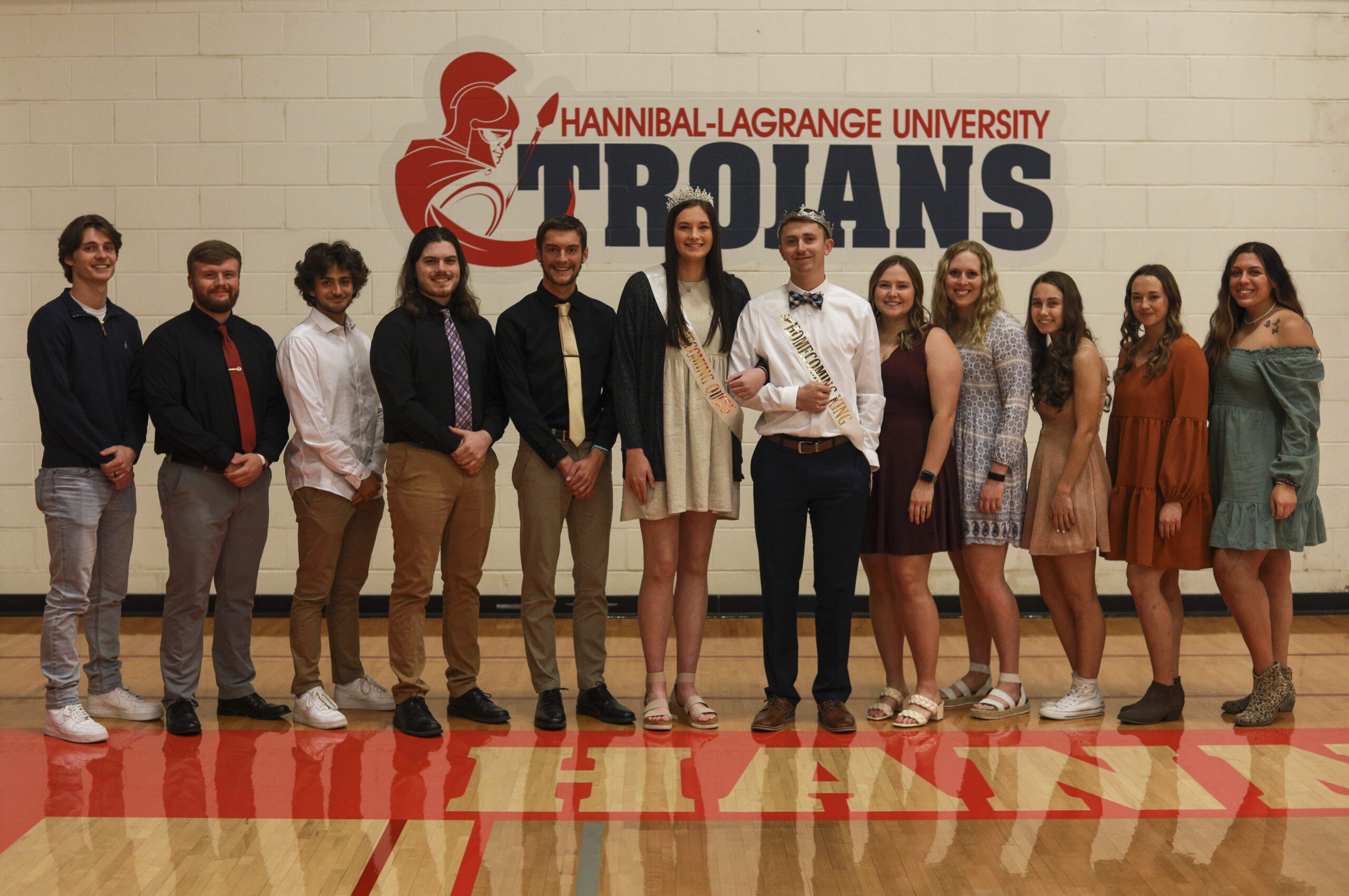 The 2022 HLGU Homecoming Court was introduced at halftime of the men's game. This year's homecoming king candidates included Tucker Hilliard, a criminal justice major; Lincoln Burt, a criminal justice major; Nacho Martinez Garrido, an exercise science major; Chris Stoner, a Christian studies major; and Cameron Deatherage, a sports and recreation management major. Homecoming queen candidates included Peyton Bray, an elementary education major; Mary Bradley, an elementary education major; Sierra Erke, a biology major with a chemistry minor; Anna Atherton, a psychology major with a criminal justice minor; and Maggie Dooley, a university studies major. 2021 Homecoming king and queen Ethan Bray and Sicily Johnston returned to campus to crown this year's king and queen, Tucker Hilliard and Sierra Erke.
The Booster Gala, formally called the HLGU Booster Banquet, capped off a packed Homecoming Weekend at HLGU. Friends of the University and community members enjoyed fellowship and great food in the Roland Fine Arts Center prior to the formal program. HLGU Booster Gala was sponsored by HNB Bank.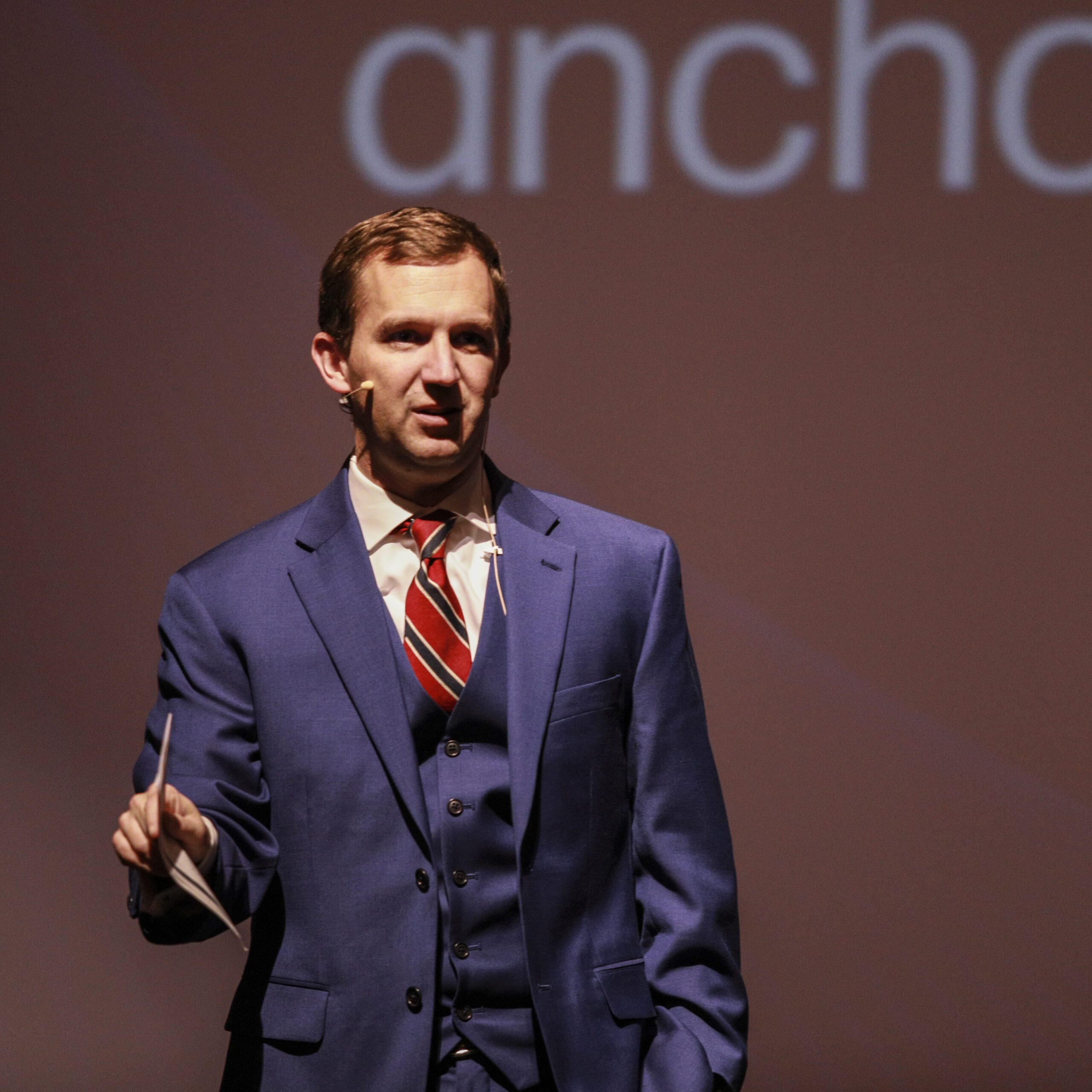 Three awards were given out to outstanding HLGU Alumni. The Outstanding Young Alumnus Award was presented to Josh Pierce '12 M '17, the Outstanding Service Award was presented to Jim '76 and Linda Parker Youse '79, and the Distinguished Alumni Award was presented to Brett R. '92 and Mindy Stinson Akright '90. The audience was treated to a performance by the HLGU Chamber Choir, followed by a keynote presentation by Hannibal-LaGrange University President Dr. Robert Matz.
For more information on next year's HLGU Homecoming weekend, contact Lauren Youse at 573.629.3126, or via email at lauren.youse@hlg.edu.
Hannibal-LaGrange University is a four-year Christian university fully accredited by the Higher Learning Commission. The University prides itself in its traditional and nontraditional educational experience in a distinctively Christian environment.