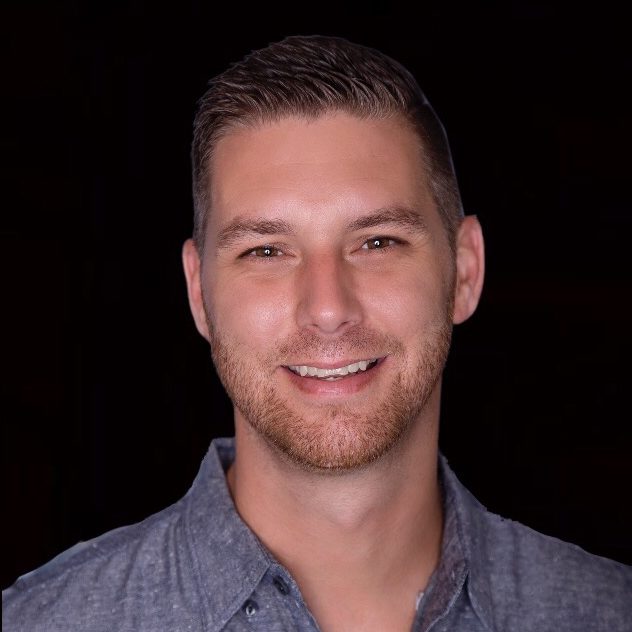 Hannibal-LaGrange University announces The Night of Worship, headlined by speaker Shane Pruitt, on Wednesday, February 22 at 7 p.m. in the Parker Theatre of the Roland Fine Arts Center.
The Night of Worship is a free event for anyone who would like to come worship at HLGU. It is a part of HLGU's Spiritual Emphasis Week, which includes two days of chapel and a day of prayer. HLGU invites community members, churches, and youth groups to attend this spirit-filled evening.
Shane Pruitt serves as the National Next Gen Director for the North American Mission Board (NAMB). Shane has written two books, 9 Common Lies Christians Believe: And Why God's Truth is Infinitely Better and Calling Out the Called: Discipling Those Called to Ministry Leadership.
"We are grateful to have Shane Pruitt on campus during the HLGU Spiritual Emphasis Week," said Director of Campus Ministry and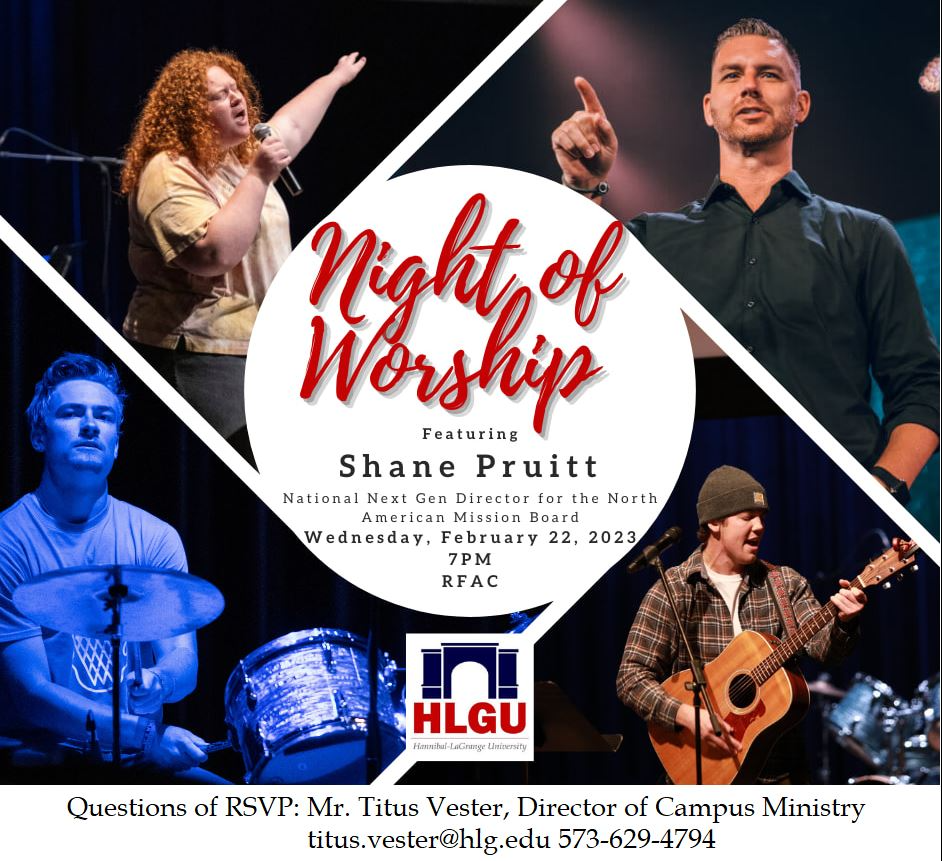 Missions Titus Vester. "God has used Shane to reach over 100,000 people each year with the good news of Jesus. We are excited to have him here to inspire our students and our community to follow faithfully after Christ."
Doors to The Night of Worship will open at 6:30 p.m. The HLGU chapel band led by Jacob Nelson will be featured as the community worships together.
For more information on the HLGU Night of Worship or how you can get your church or youth group involved, please contact Titus Vester at titus.vester@hlg.edu.