On Friday, February 3, the Hannibal-LaGrange University Hagerman Art Gallery opened "The Holy Ellipsis…" The featured artist for the gallery HLGU Marketing Coordinator and graphic design instructor Todd Damotte.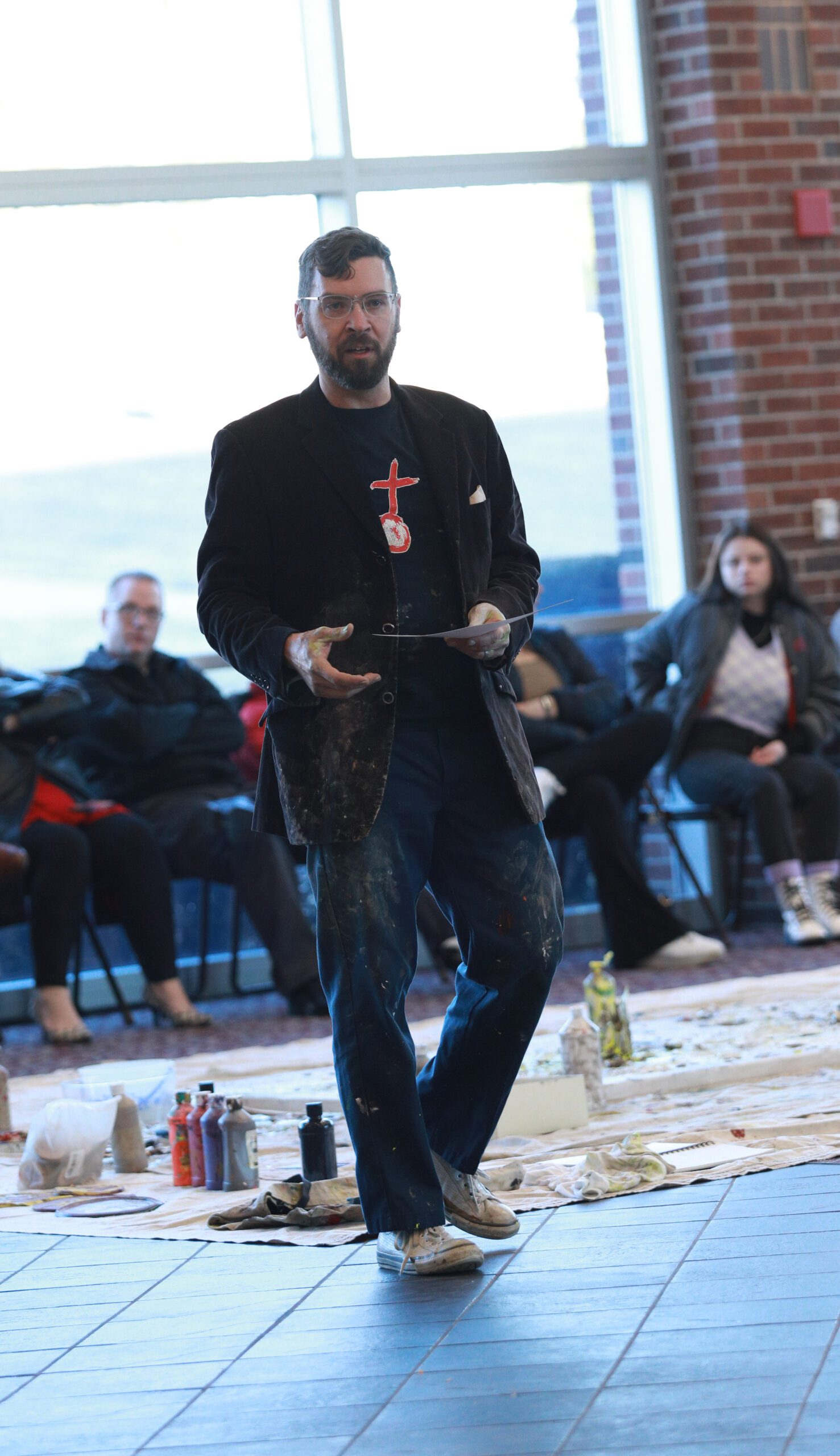 At the opening reception for "The Holy Ellipsis…" spectators were treated to incredible displays of live art as Todd created two pieces in front of a crowd of over 100 patrons in the packed Roland Fine Arts Center lobby. In between Todd's two live demonstrations, everyone was invited into the gallery where the full collection was on display. Guests enjoyed food and fellowship along while viewing the art.
Todd's collection of work explores the visualization of the holiness and glory of God. Todd will tag his artwork with three dots (an ellipsis) to represent Isaiah's vision of the Lord on his throne while seraphim circled Him crying out, "Holy, holy, holy is the Lord Almighty; the whole earth is full of his glory."
A 1997 alum from Hannibal-LaGrange, Todd is a multidisciplinary artist who creates art that is inspired by and helps express his faith as a Christian. He has taught graphic design at HLGU since 2020 and took the role of Marketing Coordinator at the University in 2022.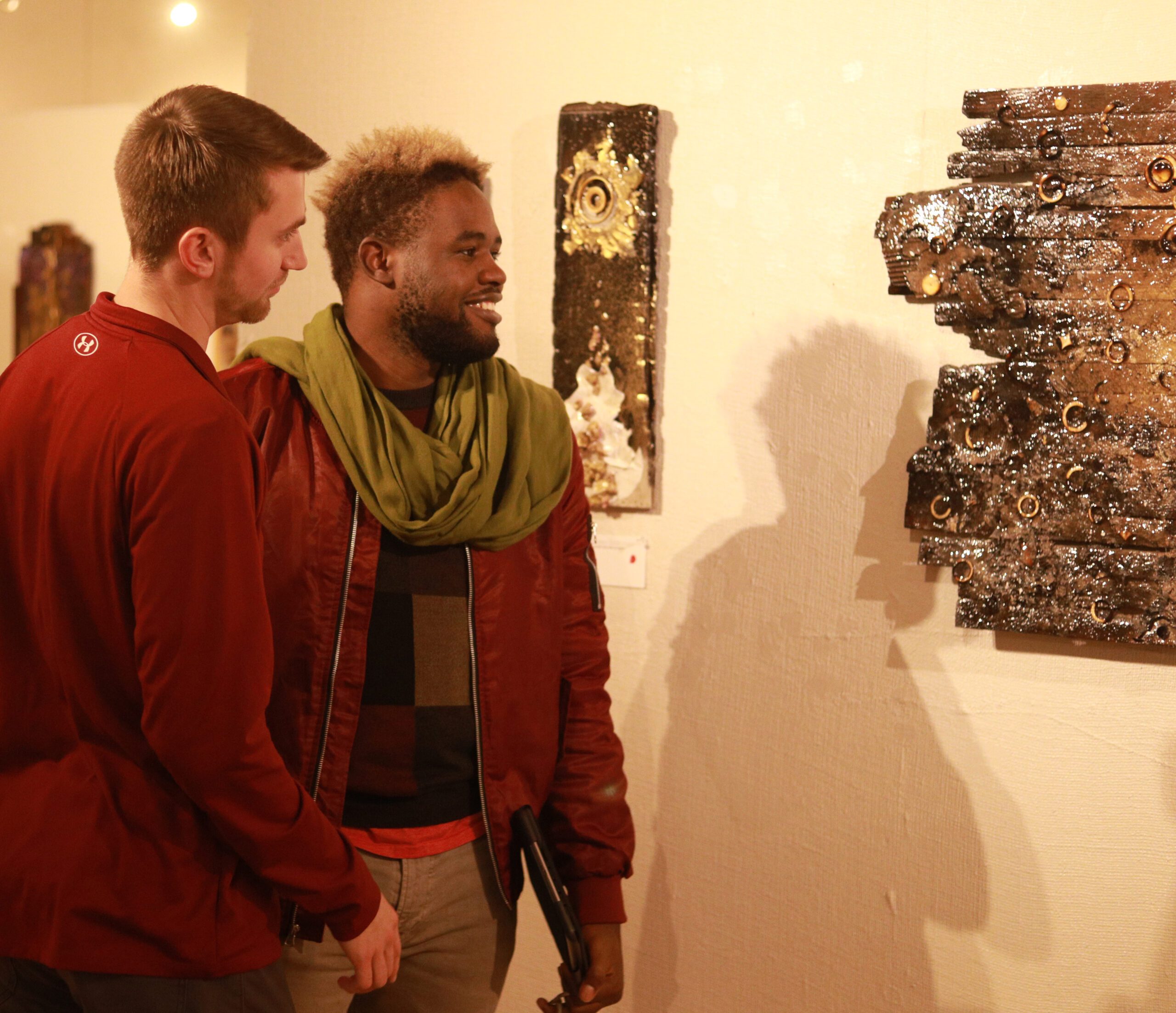 "It was wonderful to see everyone come out for the show," Todd said. "HLGU staff, faculty, students, and community members alike came together for a night of art, fellowship, and food. I enjoyed being able to share my passion with everyone."
All of the pieces from "The Holy Ellipsis…" will be on display in the Hagerman Art Gallery until mid-March. The next scheduled display will include art created by local area high school students.