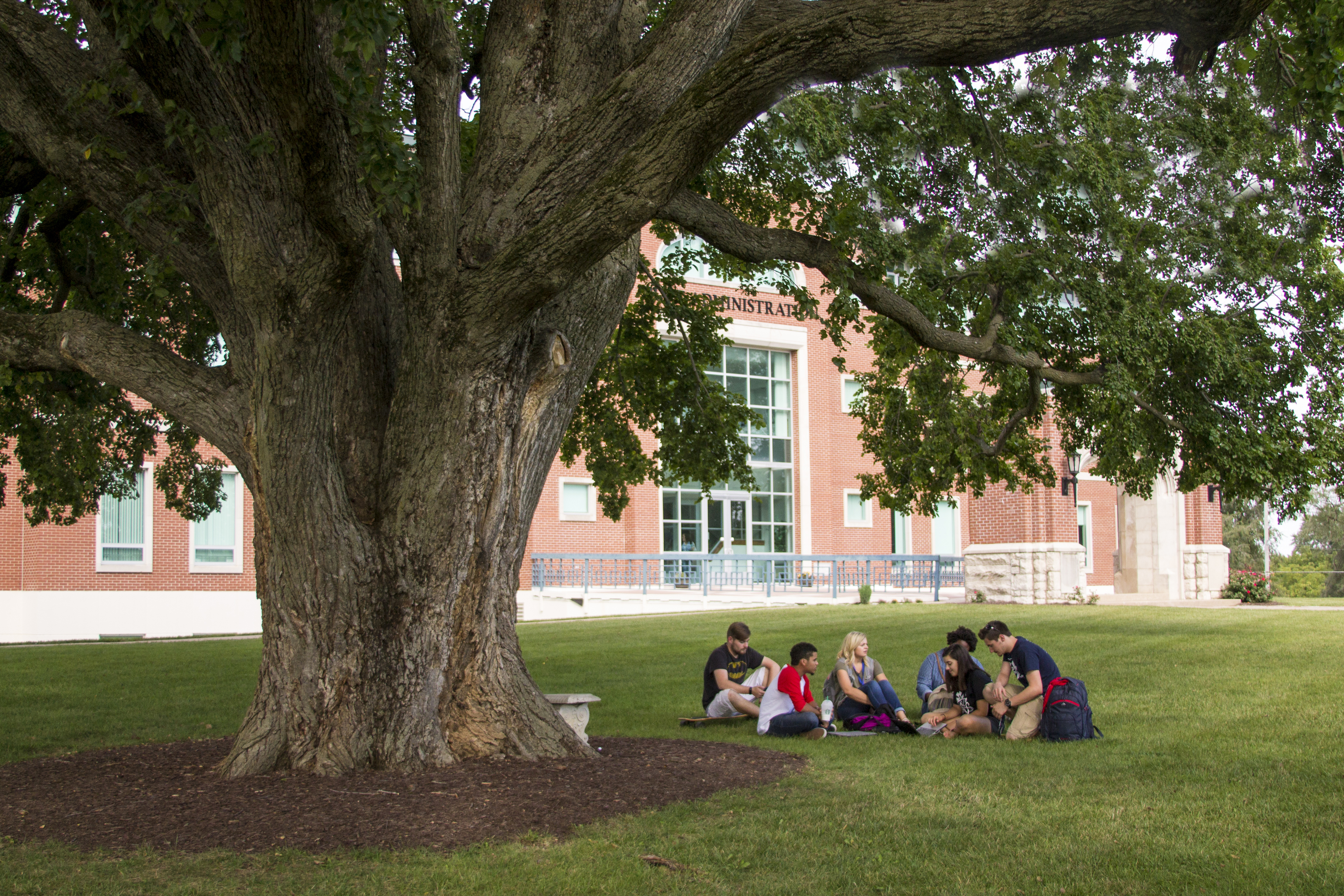 For the 10th year in a row, Hannibal-LaGrange University has earned Tree Campus Higher Education recognition for the year of 2022.
Tree Campus Higher Education, an Arbor Day Foundation program, honors colleges and universities for promoting healthy trees and engaging students and staff in the spirit of conservation.
To obtain this distinction, HLGU's campus has met the five core standards for sustainable campus forestry required by Tree Campus Higher Education, including establishment of a tree advisory committee, evidence of a campus tree care plan, dedicated annual expenditures for the campus tree program, an Arbor Day observance, and the sponsorship of student service learning projects.
"We are grateful to Tree Campus Higher Education for recognizing the natural beauty of Hannibal-LaGrange University," said HLGU president Dr. Robert Matz. "As Christians, we have a special responsibility to steward God's creation. Being recognized with this honor represents the work of so many to make Hannibal-LaGrange a great place to come and study."
In 2022, HLGU celebrated Arbor Day on April 1 with a tree planting ceremony and dedication in honor of Delores Lorene Scarff. Mrs. Scarff was a musician and the mother of alum, Glenda Franklin '65. This tree was donated by Mrs. Franklin's friends, Mervin Sharkey, Margaret Stubbings, and Sandra Farris as a part of HLGU's tree campaign. Mrs. Scarff and her husband ran a resort in the Ozarks for several years.
HLGU plans to hold an Arbor Day celebration on April 28, 2023 where the campus will be honored by Tree Campus Higher Education campus along with local conservation authorities. More details about this celebration will be released at a later date.
For more information on the Arbor Day Foundation, or on how to become a supporter of HLGU's tree campaign, contact Dr. Ray Carty at 573-629-3094, or rcarty@hlg.edu.