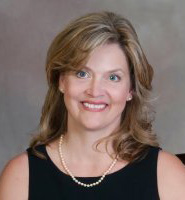 Hannibal-LaGrange University will welcome Dr. Tawni Ferrarini as guest speaker on Thursday, March 23 at 7:00 p.m. in the L.A. Foster Student Center on campus.
This event is part of the Free Society Speaker Series that HLGU hosts in partnership with the Moorman Foundation.
Ferrarini specializes in expanding the reach of sound economic education regionally, nationally, and internationally. Since 2017, Ferrarini has been the Robert W. Plaster Professor of Economic Education at Lindenwood University. She is a member of the economics faculty in the Plaster School of Business and Entrepreneurship, while also serving as a senior research fellow in the Hammond Institute for Free Enterprise. The mission of the Hammond Institute parallels free society principles promoted by Free Society programming at HLGU.
Ferrarini works with the School of Education, creating training programs for educators to teach economics and financial literacy. In addition to a plethora of accolades, Ferrarini has also co-authored several books, including Common Sense Economics: What Everyone Should Know About Wealth and Prosperity, which has been used in business classes at Hannibal-LaGrange University.
"Dr. Ferrarini's visit to campus is an awesome opportunity for HLGU students to be immersed in free society principles presented by an esteemed professor," says Dr. Jonathan Walker, Assistant Professor of Business Education at HLGU. "Dr. Ferrarini's professional expertise and abundance of relevant experience in education and economics makes her an ideal Free Society speaker."
During her visit to HLGU, Dr. Ferrarini will discuss "Markets vs. Government: Why Differences Matter." The event is free and open to the public.
For more information about the Free Society Speaker Series at HLGU, email FreeSociety@hlg.edu.