Master of Arts in Leadership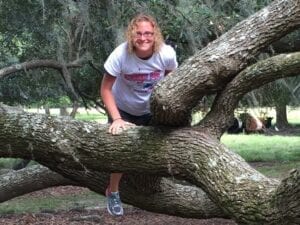 "Getting my MAL at HLGU not only allows an opportunity to learn from a biblical worldview, but it also provides opportunities of application that can be incorporated into my current position."
-Kelly Stutler
Leading the Way to Success
HLGU's Master of Arts in Leadership program focuses on educating business, community, church/non-profit leaders in innovative ways to think about their roles within their own organizations and communities, and how they might inspire change by looking at the world from a different perspective.
Courses are designed to engage students in creative processes between academic theory and real-world application. Leadership styles, business ethics, and the value of effective relational communication will be explored. This 1-year program emphasizes a collaborative team learning experience.
Our Graduates
With tracks in business management and Christian ministry, HLGU's Master of Arts in Leadership equips professionals for positions in director/senior management, non-profit administration, and a variety of leadership positions. Grads with an MAL will excel in areas such as memberships on boards of directors and positions in community leadership along with Christian organizations and non-profits.
Individuals aren't the only ones to benefit from the degree, companies and non-profits do as well. From implantation of principled leadership practices to managing changes within the business, no matter which track is chosen, the MAL will increase the team member's knowledge and skills across the board.