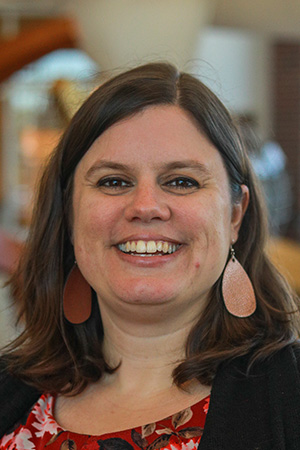 Gail Barrowclough, MS – Enrollment Counselor, Academic Advisor, Adjunct Instructor
573-629-3183
gail.barrowclough@hlg.edu
Gail Barrowclough has enjoyed working at Hannibal-LaGrange University since 2019. She is the wife of Elliott and the mother of six children; half of them grown. Gail earned her certificate of practical Church Ministry from Baptist Bible College, her Bachelor of Science in Human Services from Evangel University, and her Master of Science in Student Affairs from Missouri State University. She is currently studying to become a certified counselor with the Association of Certified Biblical Counselors. When she is not recruiting, advising, or teaching students you may find her enjoying the Lord of the Rings (on paper or the screen), building puzzles/models, playing the fiddle, hiking trails, weeding her garden, or teaching her Sunday School class at Prince Avenue Baptist Church.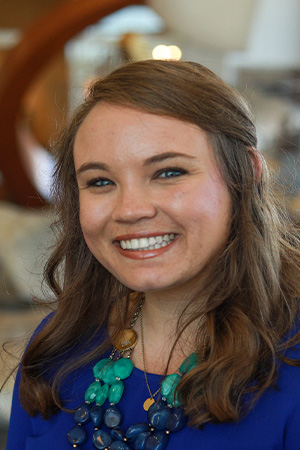 Miranda Coulson, BS – Assistant Enrollment Counselor, Academic Advisor
573-629-3103
miranda.coulson@hlg.edu
Miranda Coulson is a part-time assistant enrollment counselor and academic advisor in the online department. She is currently pursuing her own graduate education in Human Service Counseling: Crisis response and Trauma at Liberty University. She also works at a Christian recovery home, Kairos Hope. She spends her free time studying, attending church at Center Baptist Church, and playing with her golden retriever, Boone. Her favorite part of working at Hannibal-LaGrange University is helping prospective students and advisees and attending chapel weekly.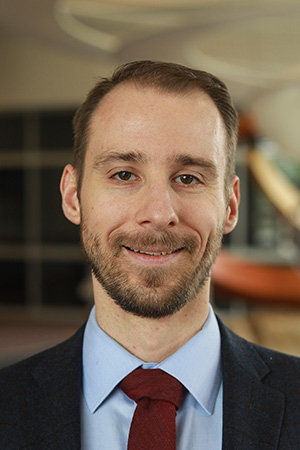 David Robarts, PhD – Online Course Developer, Instructor of Christian Studies and History
573-629-3050
david.robarts@hlg.edu
Dr. David Robarts oversees the creation and redevelopment of all online courses. He also supervises online professors and provides training for them as needed. Dr. Robarts also serves as a history and Christian studies professor at the school, teaching courses both online and residentially. In his free time, he enjoys reading and writing fantasy books and playing intricate board games.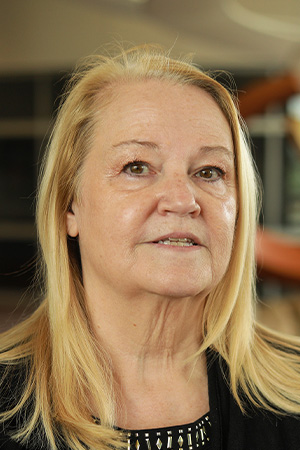 Donna Pirc, MA – Poplar Bluff Extension Coordinator, Associate Professor of Education, Academic Advisor
573-429-4027
donna.pirc@hlg.edu
Donna Pirc has advised HLGU students in Southeast Missouri since 2005. Donna has completed a bachelor's degree, three master's degrees, and some doctoral work; all in the field of education. Donna enjoys advising and working with students to achieve their academic goals in life. Donna has two daughters and three very active grandsons. Donna is a member of Agee Community Church and enjoys boating, swimming, camping and Springbok puzzles.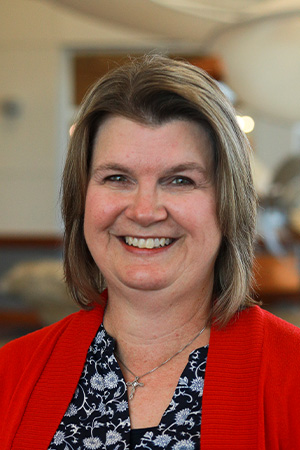 Pam Stewart, BS – Office Manager for Education and Online
573-629-3110
pamela.stewart@hlg.edu
Pam Stewart is the office manager for both the education and online departments. She has worked at HLGU since 2016 and enjoys interacting with and helping students. Pam has a degree in psychology with a minor in music from Western Illinois University. She is a member of First Baptist Church of LaGrange and serves as music director and children's music leader. When not in the office, she enjoys reading, playing the piano and mandolin and spoiling her five grandkids.
For general questions about online education at HLGU:
Online Office
4th Floor Burt Administration Building
(573)-629-3185
online@hlg.edu