Deanette Jarman, Ed.S.
Field Experience CoordinatorAssistant Professor of EducationM.Ed. in Education Administration Supervisor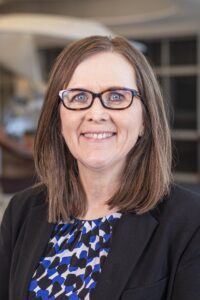 Prior to coming to HLGU, Deanette Jarman was a middle school and high school math teacher, principal, and superintendent. At HLGU, her focus area is secondary education and she works with all education majors in their field experiences. Mrs. Jarman also teaches online graduate courses in the master's in educational administration program. She has a passion for helping educators expand their knowledge and skills.
"We need excellent teachers in every classroom who are committed to meeting the needs of their students. I enjoy working with the HLGU students and getting to know them as they grow personally and academically."
"I believe that God led me to HLGU so that I can use my 32 years of experience working in Missouri public schools to help future teachers and principals grow and develop their skills. One of my goals is to help our students see the potential that they have to positively impact the lives of students through their service.
Educational Background
Educational Specialist, Superintendent - Northwest Missouri State University, 2001
Master of Arts, Elementary Education - Truman State University, 1989
Bachelor of Science in Education, Elementary Education with Math Endorsement - Truman State University, 1980