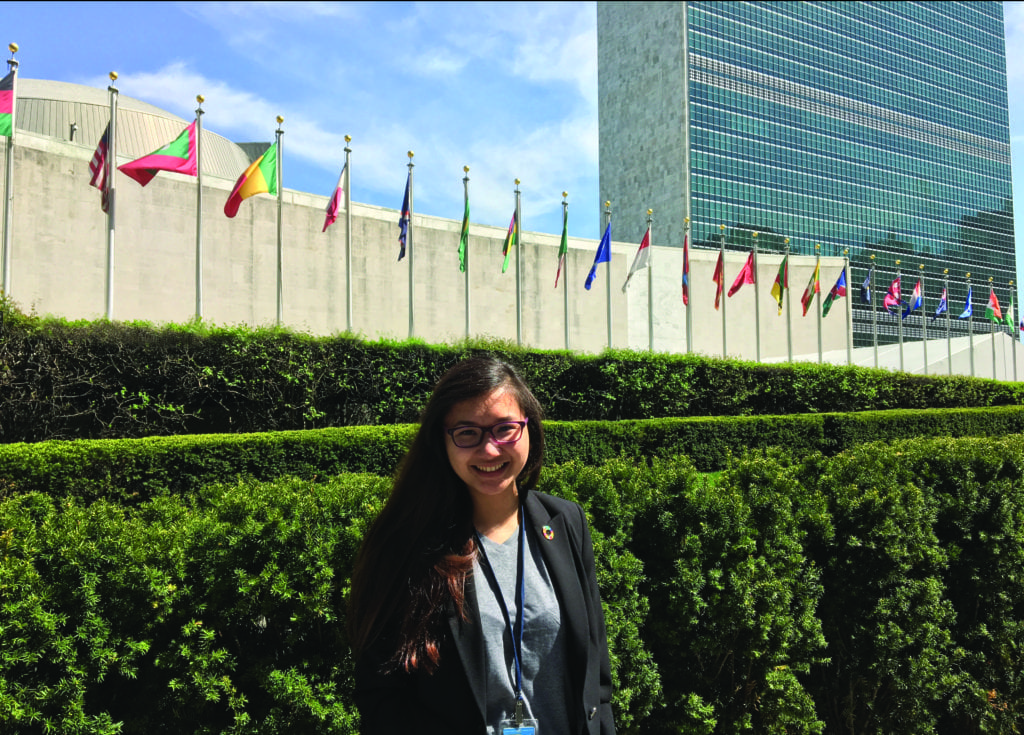 "I honestly believe the fact that I got this internship is pure Jesus," said Rebecca Purba '16, a media and communications intern at the UN Global Compact, the world's largest corporate sustainability initiative, located in New York City.
She says that without any intention to belittle herself, she is the least experienced intern there, where most of her peers have completed a master's degree, have previous work experience in sustainable development, and speak more than three languages fluently, "So I do believe it is pure divine intervention!"
Rebecca, an international student from Indonesia who has always wanted to work at the UN, graduated from HLGU in December 2016, having earned a bachelor's degree in business administration with an emphasis in finance and a minor in accounting. After a thorough hiring process that included two rounds of interviews and skills and knowledge assessment, she began her internship with the UN in January and worked there through the month of June.
"My experience at Hannibal-LaGrange University has prepared me for this internship," she said. "HLGU helped me be well-rounded in terms of academics. I am truly experiencing the benefit of having basic knowledge on most of the crucial topics in the workspace."
She continued, "I strongly encourage HLGU students to take as many technical skill classes as possible. The skills I developed through the computer classes provided by the business and CIS departments have been very useful throughout my internship." Specifically, Rebecca has found the knowledge of the Adobe Suite, Microsoft Office, and statistical analysis software to be very desirable in the workplace.
She remembers spending many nights in the library crafting a tailored resume and cover letter for each internship that she applied for.
"I had my friends and professors proofread and give honest feedback," she said. "I specifically asked them to butcher my resume and cover letter."
"Rebecca was one of those students who make teaching worthwhile," said Scott Hall, HLGU Instructor of Business. "She was curious, involved, and invested in her education. She was always prepared, asked good and leading questions, and participated well in discussions. Rebecca was also interested in and aware of current events and was able to relate them back to course assignments. I thoroughly enjoyed every moment of my interaction with Rebecca."
Rebecca's duties as an intern included assisting the media and communications team in media- and social-media-related research and analysis as well as producing written content and graphic design for the UN Global Compact website, microsite, social media channels, and other online platforms.
Now, having finished her internship, Rebecca is hoping to continue doing meaningful work and study for the sustainable development of this world, be it still around the UN or in private sectors.
"I can proudly say that my internship with the UN Global Compact has been one of the greatest learning experience of my life," she said. "It has inspired me to continue being on the front lines of encouraging companies to align strategies and operations with the universal principles of human rights, labor, environment, and anti-corruption."
by Rebecca Sneed '12
---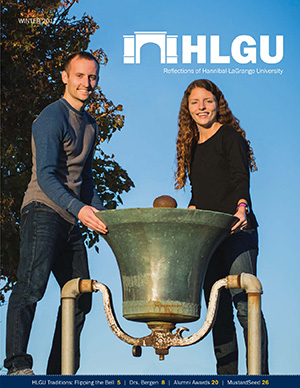 This article first appeared in the Winter 2017 issue of the HLGU Alumni Magazine.