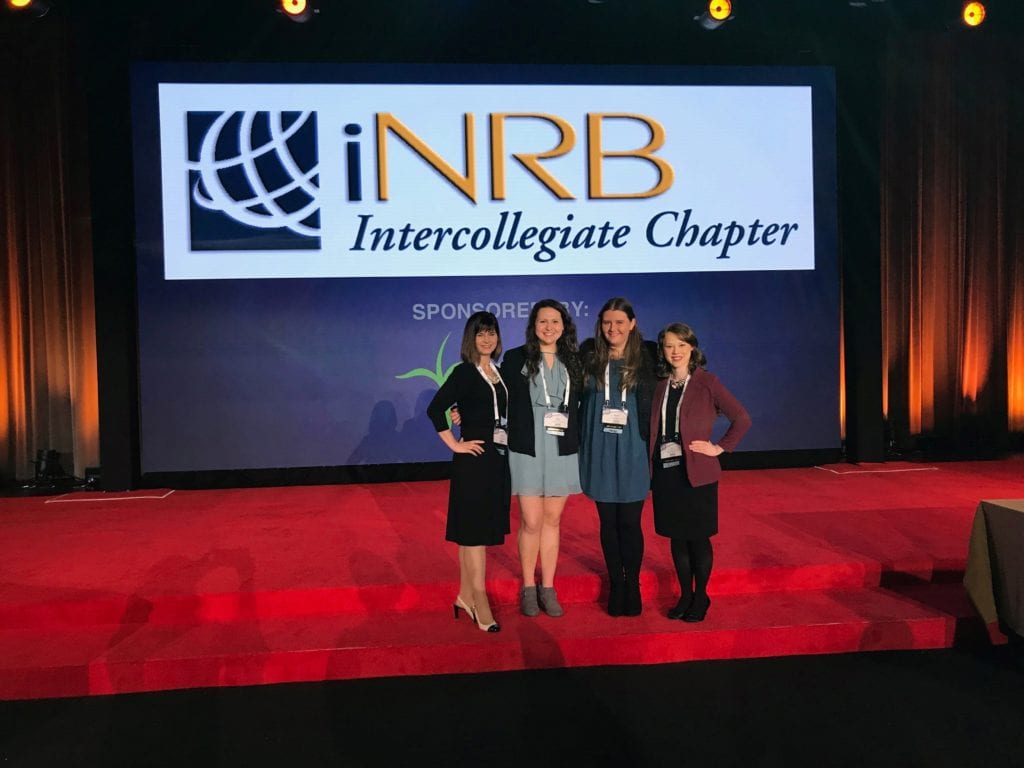 Four Hannibal-LaGrange University students from the communication studies department traveled to Nashville, Tennessee on February 26 to attend the National Religious Broadcasters Convention. The NRB convention is a four-day event that connects thousands of Christian communicators including broadcasters, producers, writers, publishers, pastors, artists, and media consultants. The HLGU students attended breakout sessions and movie screenings for upcoming Christian films while attending the NRB. However, the main focus for the students was a 24-hour news competition hosted by the Intercollegiate National Religious Broadcasters.
Students had 24 hours to produce a single-story newscast about a specific event happening at the NRB convention. The HLGU student attendees were members of HLGU's Broadcast Project class. Sierra Brown, Cassidy Winters, Jill Alexander, and Emma Anderson, made up the team along with faculty sponsor Christy Jung, assistant professor of communication studies.
As the 24-hour competition began, the HLGU team went to work, preparing to cover the top story of the day, Vice President Mike Pence. The Vice President was one of many speakers scheduled to make an appearance at one of the convention's super sessions. Other celebrities in the session included Dennis Quaid from the upcoming movie I Can Only Imagine, Jason and David Benham, who served as emcees for the event, and a surprise appearance by Ben Carson.
The HLGU news team was the only school competing in the 24-hour challenge to obtain press access for the super session including Vice President Pence. Jill Alexander, one of the HLGU reporters, said that being the only school in the press pen among other professional news stations was an incredible experience.
"We were running with the big dogs," Alexander explained. "There were reporters from all over. We were standing right next to the crew from USA Today, and the amazing thing was we really didn't look any different from them. We were news reporters that day, not students but journalists. We had the knowledge and skills to produce a news story covering the Vice President in a professional and journalistic way," said Alexander.
The HLGU team placed fourth in the competition. This was HLGU's first time being represented in the 24-hour news competition.
To view the news story, go to the Hannibal-LaGrange University Facebook page. Next year's National Religious Broadcasters Convention will be held in Anaheim, California.