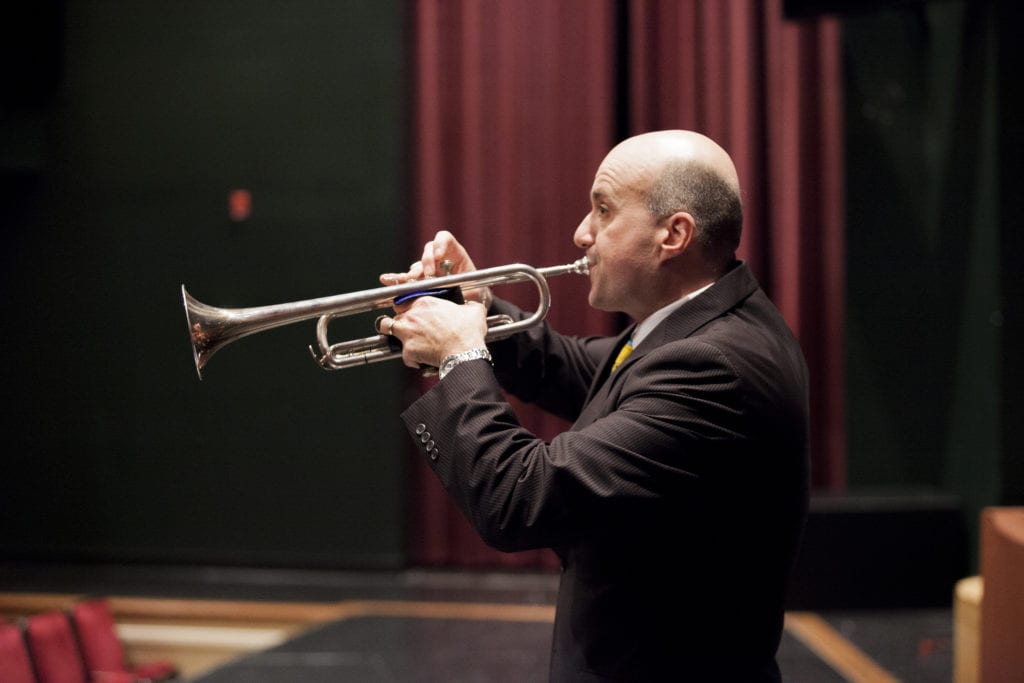 Hannibal-LaGrange University Music Department faculty will be holding a recital on Sunday, August 26, at 3 pm in the Parker Theatre of the Roland Fine Arts Center. The event is free and open to the public.
Faculty performing in the recital include John Francis on cornet and trumpet, T. C. Pierceall on guitar, John Ferguson on Violin, Ben Kendall singing tenor, and Janet Ferguson accompanying.
For more information on the event, contact Jane Griffin, music department chair, at 573-629-3165, or via email at jgriffen@hlg.edu.