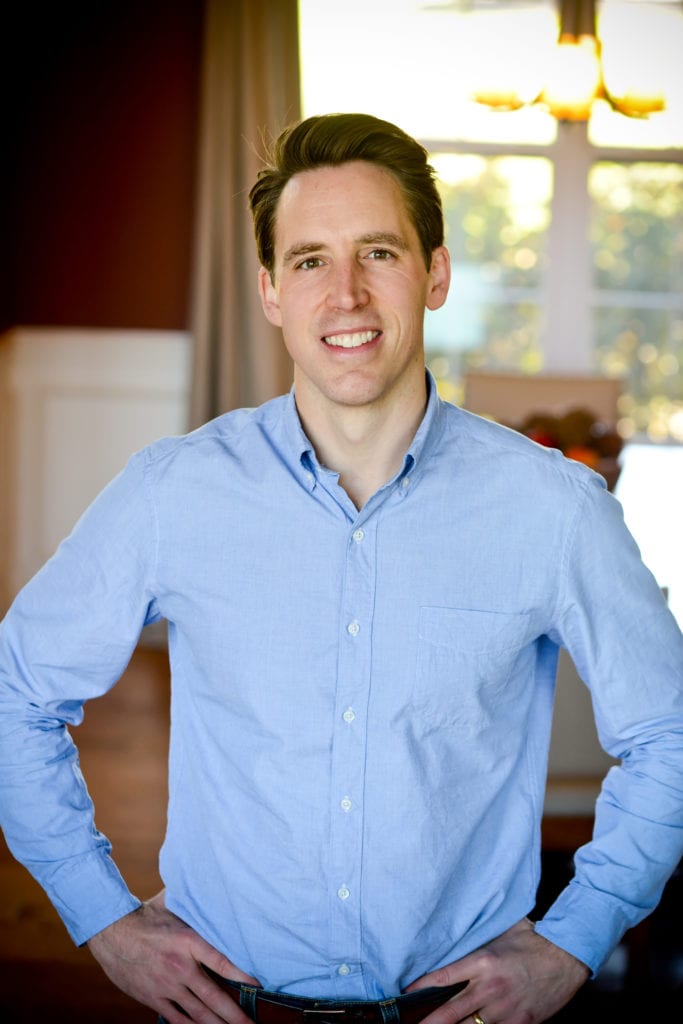 Hannibal-LaGrange University will host Missouri Attorney General Josh Hawley as the featured speaker for chapel on Wednesday, October 3, at 10 am in the Roland Fine Arts Center. The event is free and open to the public.
Hawley is a conservative constitutional attorney and is nationally recognized as an expert on the US Constitution. He grew up in Lexington, MO and graduated with highest honors from Stanford University in 2002. In 2006, he received a juris doctor degree from Yale Law School, and in 2008, at the age of 28, he wrote and published a biography entitled "Theodore Roosevelt: Preacher of Righteousness."
Hawley served as a law clerk at the Supreme Court of the United States for Chief Justice John Roberts, and served as senior counsel to The Becket Fund for Religious Liberty where he litigated First Amendment cases, including the famous Supreme Court case Burwell v. Hobby Lobby, which struck down the Obamacare mandate requiring companies to provide healthcare plans that cover services to which the company's owners religiously object.
For more information about chapel at HLGU, contact Caren Sheputis, administrative assistant to the president, at 573-629-3252, or via email at caren.sheputis@hlg.edu.
HLGU and its board of trustees do not officially endorse candidates for political office. Titles and affiliations of chapel speakers are listed for purposes of identification only. Chapel services are worship services for our students, faculty and guests. Invitations to speakers who are known to hold personal faith and convictions consistent with our statement of faith does not constitute and should not be taken as an endorsement for or against any political candidate.
by Rebecca Sneed '12