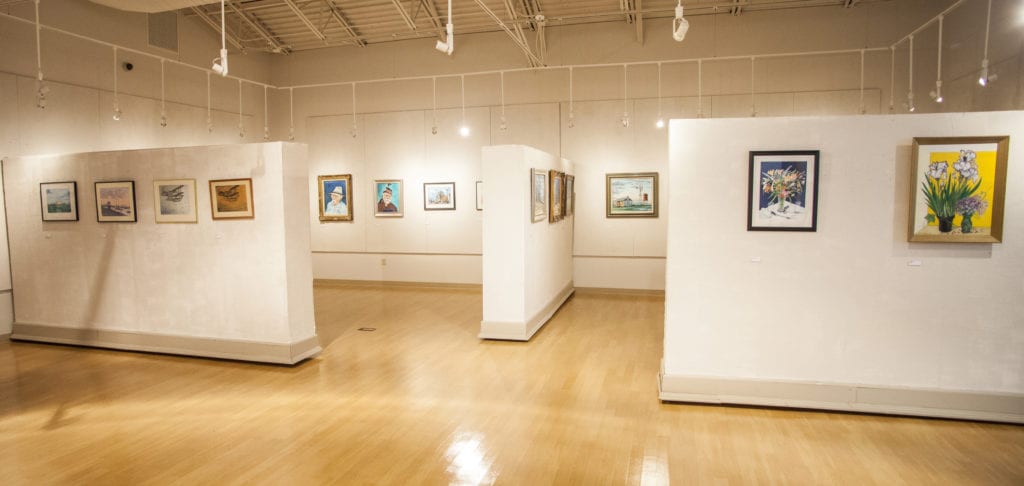 Hannibal-LaGrange University's Art Department is proud to announce an exhibit featuring the late Missouri artist, Bill Krehmeier. The exhibit will be open October 6 through November 9 at the Hagerman Art Gallery in the Roland Fine Arts Center.
Bill Krehmeier was born in Monette, MO. He studied in his home state, earning his teaching degree in art from Southwest Missouri State College (currently known as Missouri State University). After some time, Krehmeier received a fellowship to The Ohio State University to earn a master's degree. With his studies complete, he challenged himself by studying in several school districts across the state, and even became a commercial artist for Maritz of St. Louis.
Despite retiring from teaching, Krehmeier eventually found himself teaching part-time here at HLGU. It was clear his passion for art would not end with retirement because he later became a full-time instructor for commercial art as well as art methods classes for elementary and secondary teachers.
Krehmeier's art depicts a variety of subjects including a combination of flowers, old barns, and rusty cars. He even claimed that his favorite color was rust. This charming style of his drew him to subjects that were abandoned; he appreciated the idea that it appeared the owner had just walked away and never looked back.
Krehmeier's work is mostly comprised of acrylics, but he did take up watercolor in his later years, just for the sake of a challenge.
For more information on the exhibit, contact Michael Chlebanowski, associate professor of art, at 573-629-3176 or via email at mchlebanowski@hlg.edu.
by MaKenna Maskey, student worker