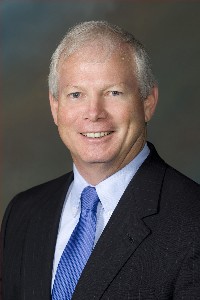 Hannibal-LaGrange University is holding the 17th annual Carroll Missions Days February 12 and 13, as a special time to emphasize God's commandment to spread the gospel throughout the world.
The schedule for HLGU's 2020 Carroll Missions Days includes 10 am chapel services Wednesday and Thursday in the Parker Theatre of the Roland Fine Arts Center.
Each year, HLGU celebrates their global vision through a week of emphasizing missions on campus. Missionaries from all over the world travel to the HLGU campus to interact with students. HLGU students have had the opportunity to not only listen to missionaries from Africa, Asia, Central America, Europe, and South America speak, but to also sit down one-on-one and discuss their experiences and potential opportunities to serve.
This year's featured speaker is Dr. Gordon Fort, vice president of overseas operations and senior ambassador for the president at the International Mission Board in Richmond, VA. Gordon earned his bachelor's degree from Texas A&M University, College Station, and his master of divinity and doctor of ministry degrees from Southwestern Baptist Theological Seminary in Fort Worth, TX.
Gordon enjoys in serving and encouraging local churches, associations, and state conventions, as well as International Mission Board staff and overseas personnel.
Gordon was born in Zimbabwe and grew up there being one of five boys born to medical doctor missionary parents. In following his parent's example, Gordon and his wife, Leigh Ann, have served with the International Mission Board since their appointment in 1985, in Botswana as associate to area director for Southern Africa; as regional leader for southern Africa; as vice president for the office of overseas operations; as senior vice president of prayer mobilization, and most recently as senior ambassador for IMB. Gordon and Leigh Ann have four children and three grandchildren.
Carroll Missions Days are a result of the vision and generous resources of the late Kenneth and Rheyma Carroll of Monroe City, MO. Before his death in 2008, Mr. Carroll said he wanted to do something that would make a difference in eternity. With the establishment of the Carroll Missions Week and the building of the Carroll Missions Center and Carroll Science Center, Mr. and Mrs. Carroll are touching eternity through the lives of thousands of HLGU students.
For more information on Carroll Missions Days, contact Caren Sheputis at 573-629-3075, or via email at caren.sheputis@hlg.edu. For information on HLGU missions, visit the website at hlg.edu/missions.