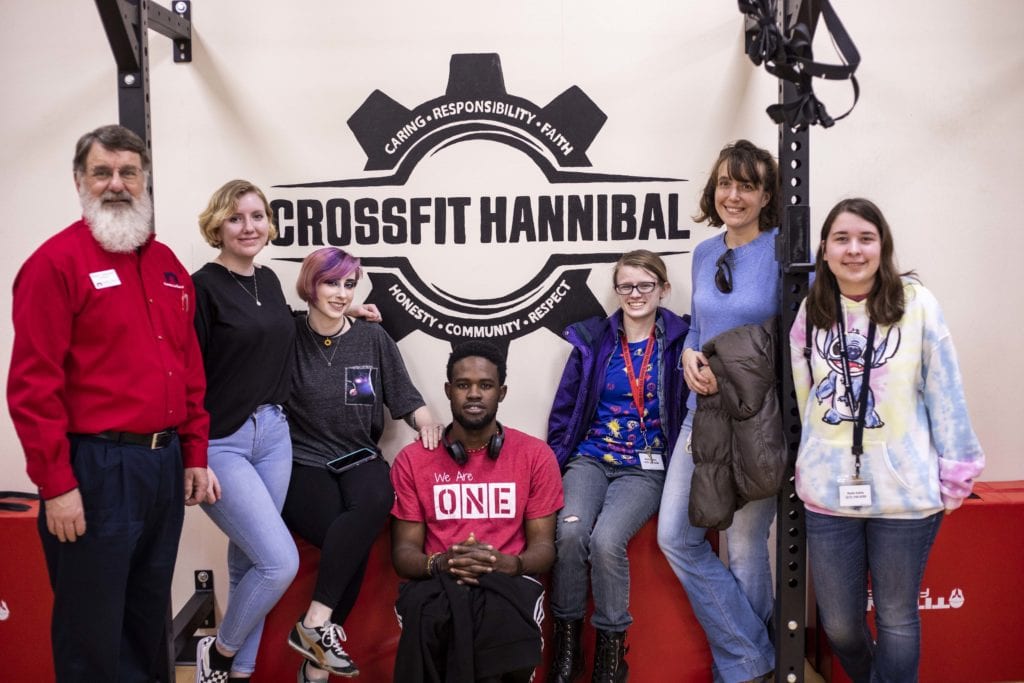 The local Chamber of Commerce held a Ribbon Cutting ceremony on February 28, 2020, at the Hannibal YMCA to celebrate the grand opening of the new CrossFit Program. Front and center was the Hannibal CrossFit logo painted by the HLGU Art Club.
"Real world education and community involvement are at the core of what we do," said Dr. Anthony Allen, president of HLGU. "Our motto is 'Knowledge for Service.' We are helping students do more than learn theory. We are helping them apply that knowledge in service to others."
It took six hours for the team of five to place and paint the three logos throughout the new CrossFit room.
HLGU and the Art Club are committed to the local community and are excited to continue creating works of color across the town.
Keep an eye out for the new campus mural they are painting of butterfly wings that will serve as a backdrop for a collage of photos.