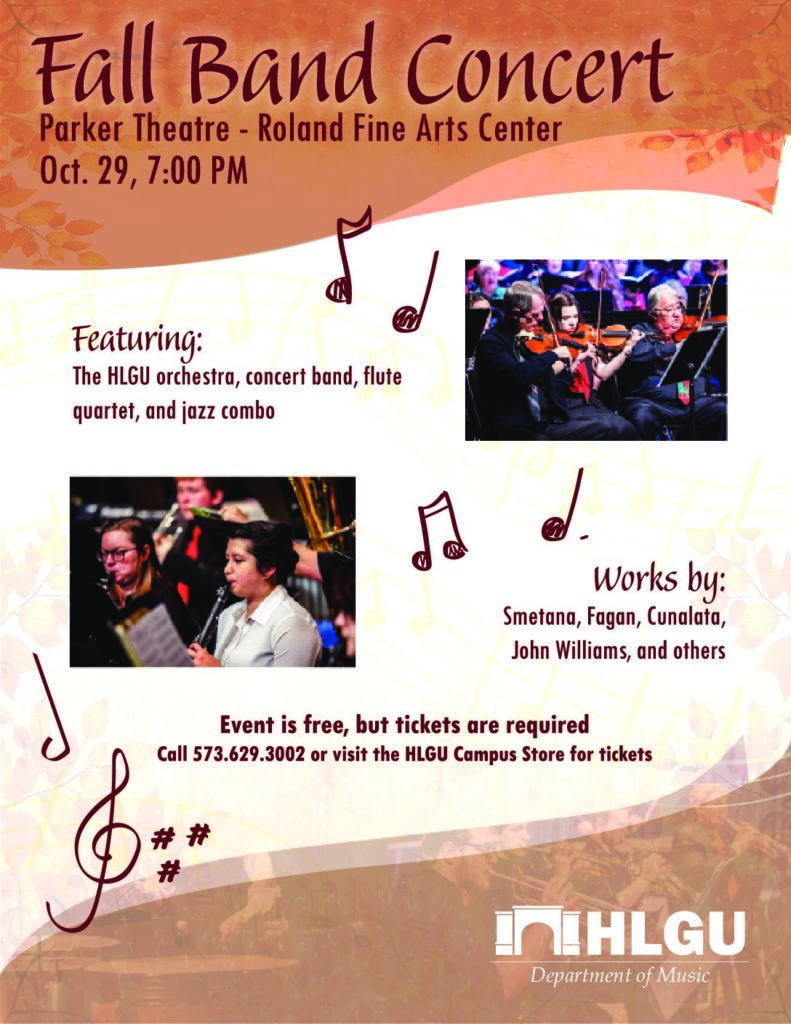 Hannibal-LaGrange University will be holding its Fall Band Concert on Thursday, October 29, 2020 at 7 pm at Parker Theatre in the Roland Fine Arts Center.
"I am eager to watch and lead the fine musicians of HLGU's music department in their first concert of the year," said HLGU Assistant Professor of Music Jason Laczkoski. "They have worked quite diligently to prepare an entertaining program to share with the community of Hannibal."
The Fall Concert will feature the HLGU orchestra, concert band, flute quartet, and jazz combo.
Works from Smetana, Fagan, Cunalata, John Williams and others will be featured.
"The music is quite varied, ranging from music written within the last decade to music written in the 1870s; styles ranging from tango to movie music; and ensembles ranging from all strings to jazz combo, and more," Laczkoski said.
The event is free, but tickets are required for attendance.
To pick up tickets, call 573-629-3002 or visit the HLGU Campus Store.